Toyota Boshoku Seats and Interiors Featured in New bZ4X
Product, Technology, Event
Kariya (JAPAN) - May 13, 2022 - Toyota Boshoku Corporation (Global Mainstay Hub: Kariya City, Aichi Prefecture, Japan. President: Takeshi Numa) has developed seats, interior components, and other products to be featured in Toyota Motor Corporation's new "bZ4X" model, the first model in the Toyota bZ series*1 of middle-size BEV*2 SUV models, which was released in Japan in April 2022.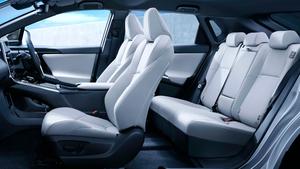 1.Seats
The bZ4X's front seats are sport-style seats, while the rear seats feature a two-stage reclining mechanism offering added comfort and a more convenient luggage space in the rear of the vehicle.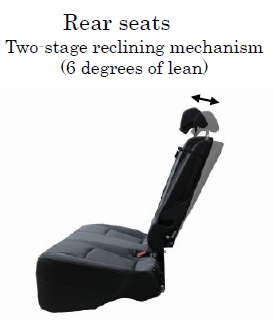 2.Interior
Seat covering materials have been used for surfaces that users come in contact with. The door trim with a large decorative panel that is connected to the instrument panel (1) lends a high-quality look to the interior. In addition, the large pockets featured in the door trim are capable of holding two plastic bottles.


3.Other featured products
Headliner, air cleaner, cabin air filter, and more
Beginning with this model, Toyota Boshoku is expanding the scope of our developed components. Aiming to be a true interior system supplier capable of offering integrated solutions from planning, design, development, procurement, and production for the entire interior, we will work on enhancement of our competitiveness in order to become a "home."*3
*1 "beyond Zero" (giving value 'beyond Zero' emissions)
*2 Battery Electric Vehicle
*3 A business or area in which one offers a competitive advantage and can add value by practicing genchi-gembutsu