Simultaneous Back-Injection Molding Technology
Contributing to carbon neutrality through increased production efficiency and mass reduction
In the conventional production process natural fiber base material, such as door trims, were heated and pressed. It was then necessary to use an adhesive to attach the brackets and other resin components, which are produced in a different process, to the back side of base materials.
However, with the simultaneous back-injection molding technology the resin components are simultaneously injected as the base materials are heated and pressed, which allows the resin in the base material and the resin in the bracket to combine. This not only leads to a stronger adhesion, but also removes the need for a separate adhesion process
Compared to the traditional adhesive-using production method, this new process makes it possible to reduce the size of the resin components, allowing for increased production efficiency and reduced mass in the final product.
Conventional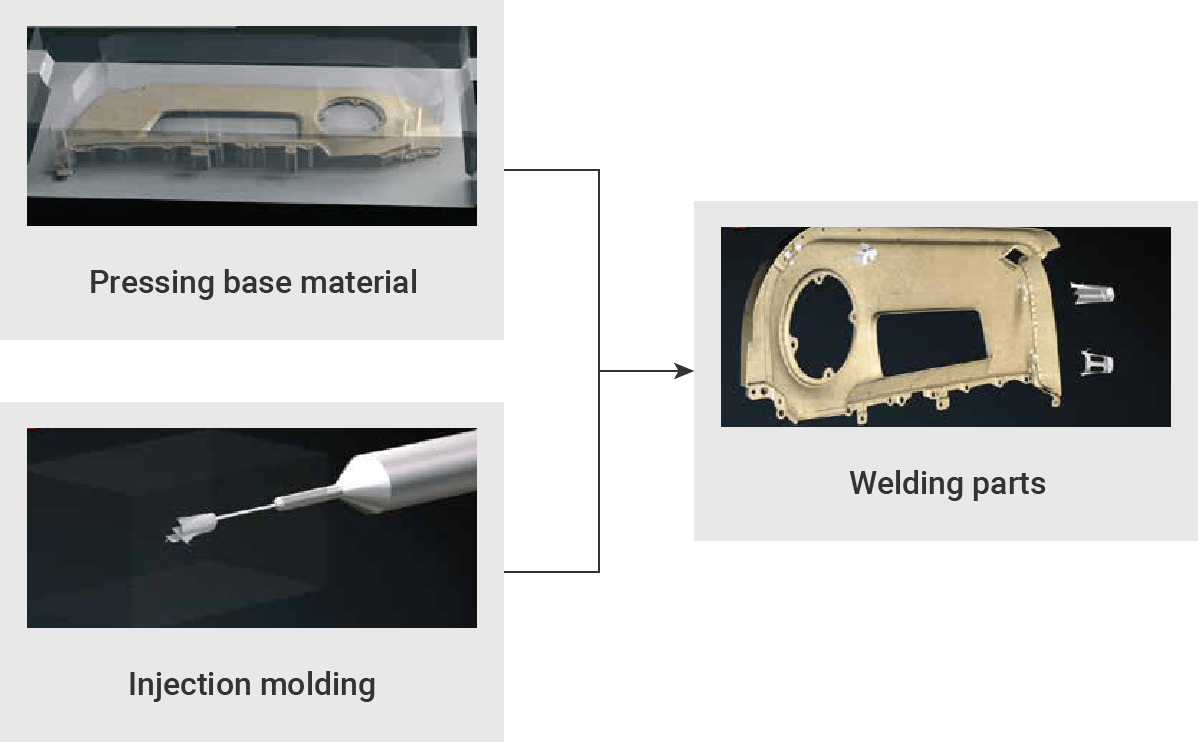 Simultaneous injection molding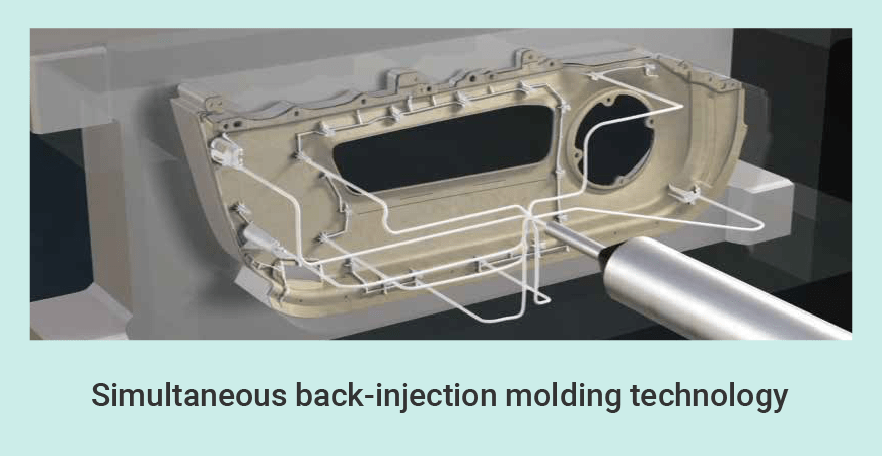 Toyota Boshoku's Strengths
With an eye to environmental issues, Toyota Boshoku has been developing and producing door trims using kenaf base materials for many years.
Using the know-how we have cultivated we tested various conditions, such as temperature during pressing, mold clearance and the timing of pressing of base material, in order to both improve the outer design and strengthen the adhesion of inner resin components. At that time, our various divisions collaborated on R&D and MONOZUKURI, which are two elements of the Identity of Toyota Boshoku, and were able to ensure the required adhesive strength was attained. Furthermore, we have set control requirements for both kenaf base materials and resin components, and have been able to enter mass production.
In the future we will continue contributing to carbon neutrality through the development of products using eco-friendly kenaf.
Main awards received
2020 Chubu Science and Technology Center Encouragement Award