CASE/MaaS
Responding to the evolution of technologies such as CASE and MaaS, and changing values
in relation to automobiles
The Toyota Boshoku group is advancing with R&D in response to the evolution of technologies such as CASE1 and MaaS,2 and to changing values in relation to automobiles. For example, in terms of the evolution of autonomous driving technology, we are leading the creation of new value for mobility spaces. This includes the creation of the near-future MX191 model,3 which provides comfortable time and space envisaging autonomous driving levels 3 and 4, and our autonomous driving concept space MOOX,4 which envisions the use of space for a variety of services. We are also expanding and upgrading our products that support electrification in order to adapt to changes in energy in society—from engines to hybrids, hydrogen fuel, and electrification.
Connected, Autonomous, Shared, and Electric
Mobility as a Service: This is a concept for seamlessly linked new mobility that combines all types of transportation other than personally owned vehicles as one service
MX is an abbreviation of "Mobility eXperience." An automobile interior space model designed for autonomous driving levels 3 and 4.
A word coined from the combination of MObile and bOX, this means a private space that can be utilized freely while in motion. An autonomous driving concept vehicle in which the space is utilized for a variety of services.
Transformation of the automotive market
Near-Future MX191 Model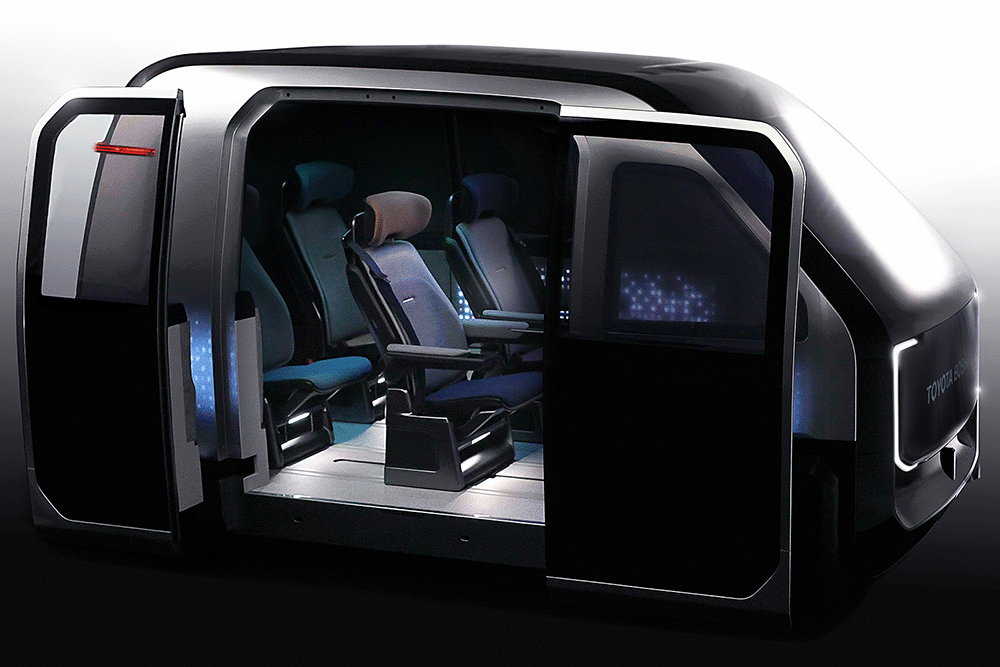 The near-future MX191 model, which provides comfortable time and space envisaging autonomous driving levels 3 and 4, offers customers a safe, comfortable, and enjoyable moving space, with the slogan "Do more of the things you want, with comfort and peace of mind."
The MX191 model is equipped with advanced technologies, such as a variety of seat arrangements for autonomous driving, safety systems to protect passengers, and mode switching for different scenes such as refreshing, relaxing, and waking up.
Aisin Seiki Co., Ltd. (now Aisin Corporation), DENSO Corporation, Toyoda Gosei Co., Ltd., Tokai Rika Co., Ltd., and Toyota Boshoku Corporation have collaborated on this model, each incorporating their own advanced technologies. The MX191 model was exhibited at the 2019 Tokyo Motor Show, as well as CES 2020.
Autonomous Driving Concept Space MOOX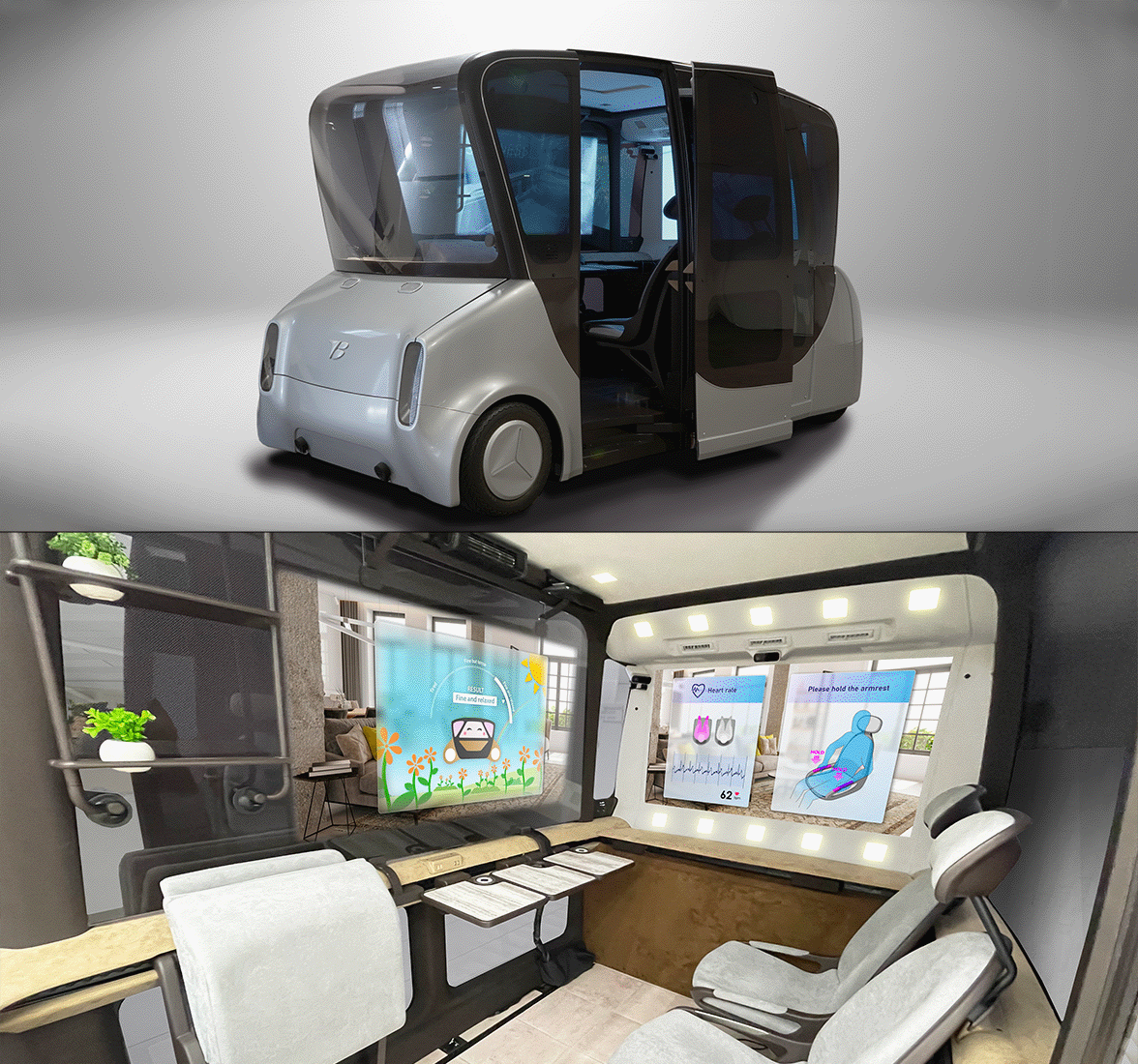 This space is designed to support different types of services from business to entertainment with a fully flexible seat arrangement and an array of necessary functions. The virtual tour specification utilizes a transparent display to show AR (Augmented Reality) on the vehicle's windows and five-senses stimulation devices (incorporating sounds, vibrations and smells), providing a new entertainment experience that allows occupants to enjoy games, live performances, and other types of entertainment while on the move.
With systems such as monitoring occupants' temperatures before riding in a vehicle and a deep UV automatic sterilizing system when the vehicle is not in operation, Toyota Boshoku seeks to offer the most advanced safe and secure vehicle interior space.
It was involved in autonomous driving field test in FY2021, and was exhibited at 2021 Auto Shanghai.