Message from the President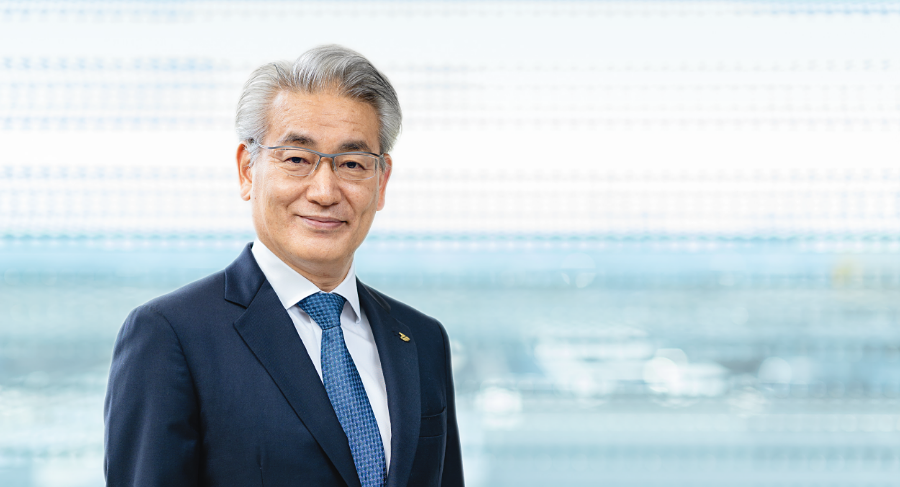 We Will Continue to Be a Company
"for the World and for People" for the Next 100 Years
Toyota Boshoku group hopes to contribute more than ever to solving various social issues by maximizing the identity of the Toyota Boshoku group, namely: R&D, MONOZUKURI (manufacturing and craftsmanship) and HITOZUKURI (human resources development) to realize Principles of Toyoda.

Many of the issues that exist in the world, including global environmental and energy problems, cannot be solved by our company alone. In addition to collaboration with our customers, partner companies and suppliers, I would like to aim for a sustainable society by collaborating globally with external parties who possess technologies, know-how and functions that Toyota Boshoku does not, as well as with end users from a customer-first perspective.
We are moving forward with our search to establish the fourth and fifth pillars of business in areas other than our current core business, looking even further ahead beyond 2030.
We are aiming for QUALITY OF TIME AND SPACE (offering high-quality time and space in all forms of mobility), and this is expanding from automobiles to other fields including aircraft, trains and ships. Housing, smart cities, connected cities, and all other living and community spaces on the planet can also be viewed as markets that are seamlessly connected to mobilities. By taking flight on the wings of our imagination, our business domain can deepen and further evolve to four-dimensional time and space, including the infinite possibilities of space colonies in outer space.
With such big dreams in mind, I would like us to achieve sustainable growth by enhancing our corporate value, while at the same time continuing to be a sincere company that is trusted by all stakeholders and welcomed by local communities around the world.