Message from the President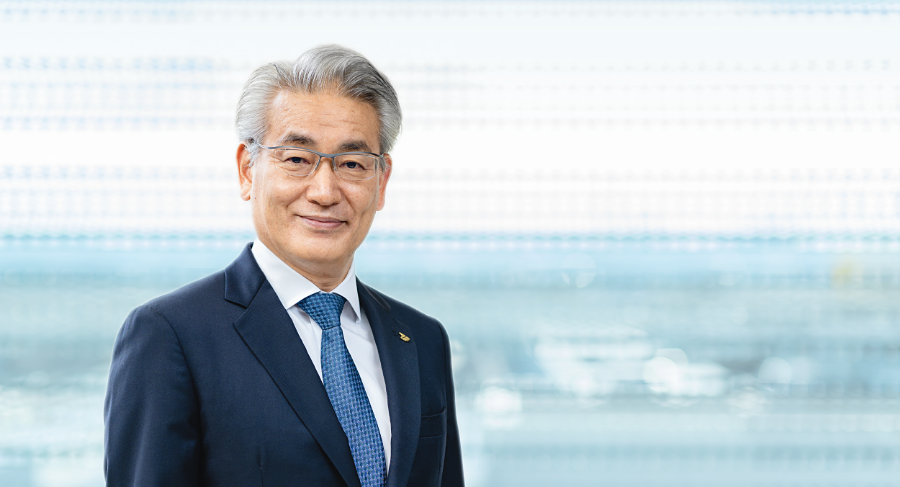 Continuing to be a reliable company of choice
For over 100 years, the Toyota Boshoku group has been engaged in operations while continuing to hand down the founding spirit of Sakichi Toyoda, "for the world and for people."
We have been providing the very best mobility spaces to customers around the world through automobile seats, interior components including door trims, and unit components such as air filters. Against a backdrop of significant change in automobile requirements, such as CASE and MaaS, we are aiming to be an Interior Space Creator, leading the creation of new value for mobility spaces. Looking further ahead beyond 2030, we are moving forward with our search to establish the fourth and fifth pillars of business in fields in addition to our current core business.
We hope to contribute more than ever to solving various social issues by maximizing the Identity of the Toyota Boshoku group—R&D, MONOZUKURI (manufacturing and craftsmanship) and HITOZUKURI (human resources development)—and to be a reliable company of choice.
Many of the issues that exist in the world, including global environmental and energy problems, cannot be solved by our company alone. In order for us to contribute to a sustainable society, we seek collaboration not only with our customers, partner companies and suppliers, but also, at a global level, with external parties who possess technologies, know-how and functions that our company does not, as well as with our end users.
To this end, we will create an environment in which each and every one of our company members feels that his or her work contributes to society, where everyone takes pride in the company.
It is my wish to make Toyota Boshoku a company where the results of each individual's work are visible, where these results resonate with others both outside and inside the company, and where people do not simply consider us to be a "good" company, but say, "Toyota Boshoku is the best."
I share with our company members the idea of always being humble and grateful, without pretense, which are qualities I value, and will continue to promote the creation of an open and vibrant workplace in order to develop human resources who are energetic and feel a strong sense of ownership.
By pinpointing major shifts in the environment and maintaining dialogue with our stakeholders, we will work for the betterment of both the Toyota Boshoku group and society as a whole as we look toward the next 100 years of our development.