One-Motor Power Seats
A system for manipulation of multiple functions with a single motor
This product involves the addition of a newly-developed power device to standard seat frames. The 6-way Power Seat enables fore/aft, reclining, and vertical adjustments via a single motor.
Consolidation down to a single motor was made possible by development of a clutch box that can change the power transmission in the switch stroke.
Additionally, by switching to production of one-motor power seats, we are not only able to reduce the number of motors used, but also reduce the number of electricity-supplying wire harnesses, as well as substantially reduce overall mass and cost.
Main car models making use of the one-motor power seat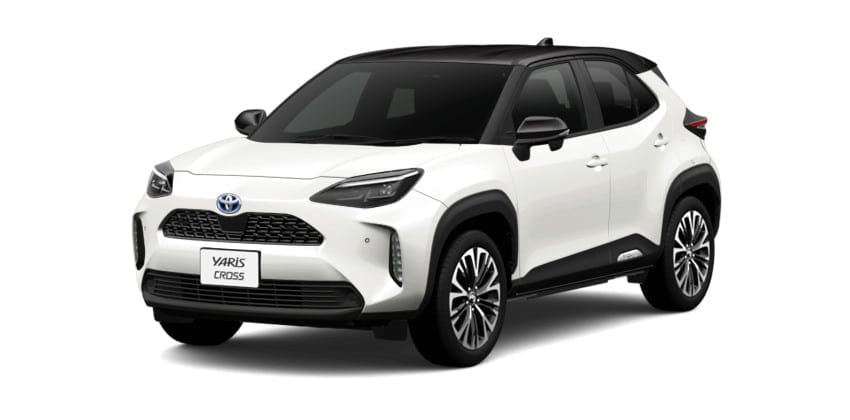 The one-motor power seat is found in the Yaris Cross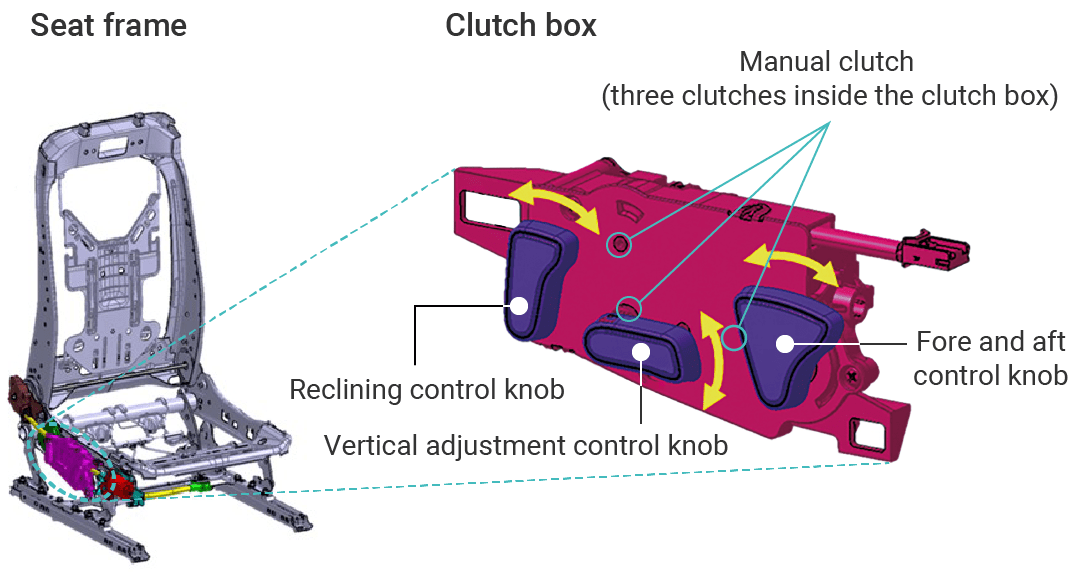 Toyota Boshoku's Strengths
Toyota Boshoku's consistent system, from development to production of seat frame mechanism components, allows us to develop products like seat frames and other components that meet our customers' expectations. In the future, we will continue performing R&D to take seat functionality to a new level.
Helping Change the World
In recent years, there have been growing expectations for improved safety and comfort features in compact cars due to demand from users, known as "downsizers," who are switching to compact cars, and due to the lower cost of equipment for luxury cars.
Since this product allows manipulation of seat position via simple operation of the power seat's switch it can be equipped in space-limited compact cars, and enables us to offer the power seat to a diverse range of customers - especially women and the elderly.
Main awards received
The 71st Society of Automotive Engineers of Japan Awards the Technological Development Award