Headliners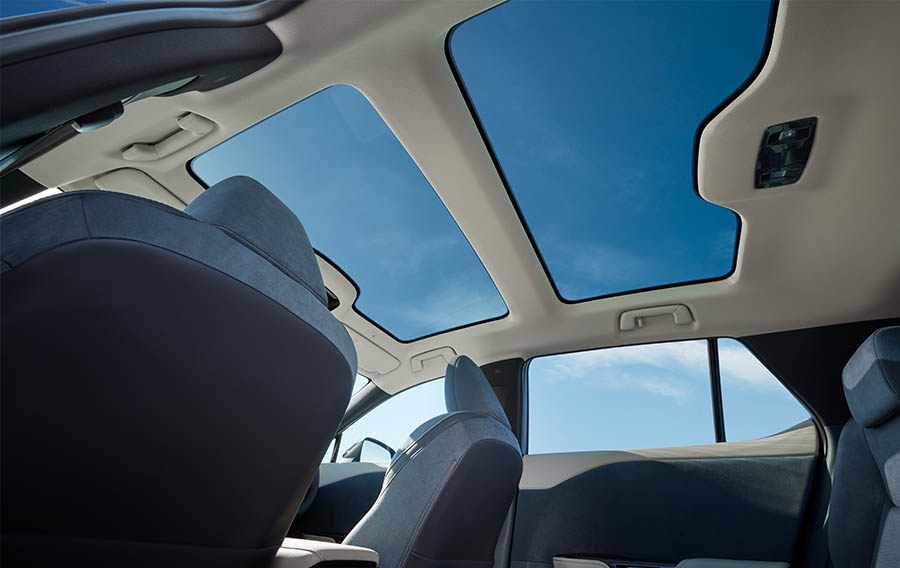 Our molded headliners (vehicle ceilings) make the most of their wide area, equipped as they are with products that bring convenience and comfort to the vehicle's interior space, including overhead consoles, grab handles, sun visor lamps and various forms of lighting.
Components
Molded Headliners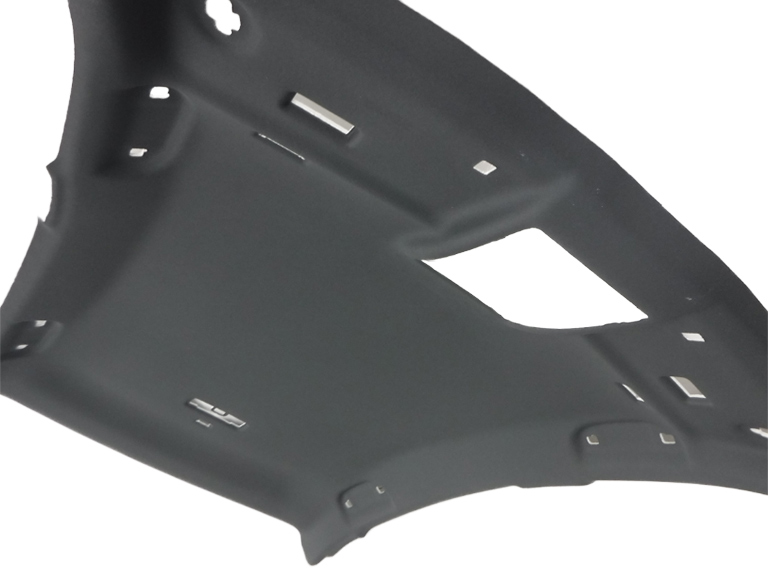 Some vehicles' molded headliners have a wide opening for a panorama roof. Being so close to users' eyelines, these products have an important influence on the overall impression made by the vehicle's interior space. Some models of molded headliners also include new technology for blocking external heat from warming up the vehicle interior.
Far-Infrared Reflective Headliner

We have developed a headliner that reflects radiant heat (far-infrared rays) from sunlight by backing the headliner with a reflective layer. This headliner is used in the Toyota MIRAI. The reflective layer uses a discontinuous aluminum particle film, in which the particles aluminum do not contact each other, resulting in both high far-infrared reflectance and electrical insulation. This cuts the amount of heat entering the cabin, thus contributing to a lower environmental impact by helping to reduce air conditioner load and fuel consumption.
Overhead Console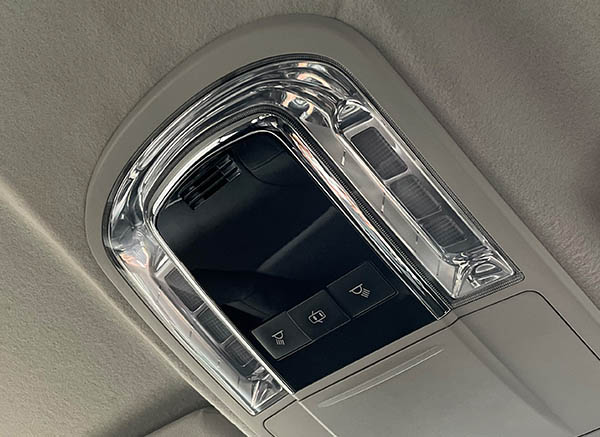 Overhead consoles are High-Brightness LED-utilizing overhead utility lamps equipped with large consoles and trespasser-detecting sensor functionality.
Overhead Console Illumination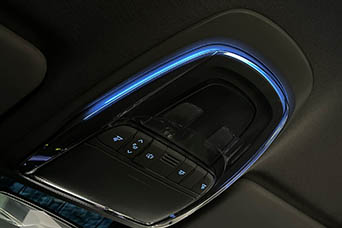 Dome lights within the overhead console, as well as lines of lighting behind clear glass give a sense of depth, providing the ceiling space with a feeling quality during nighttime hours.
Grab Handles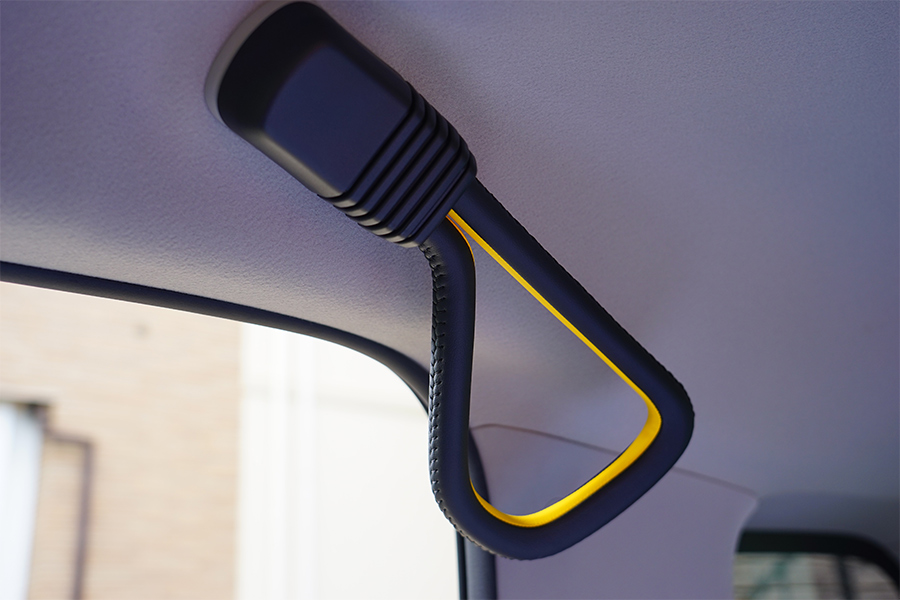 Grab handles above the windows provide support for entering and exiting a vehicle, as well as maintaining posture while seated.
When not in use they automatically return to an upward position.
The grab handles are found in the Toyota JPN Taxi (Japan Taxi), where they provide convenience for passengers.