Message from the President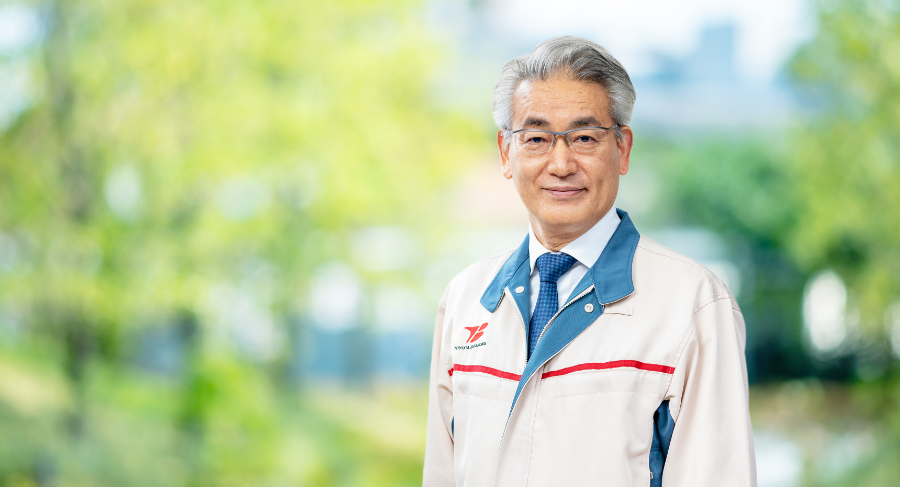 Toward Sustainable Growth
In order to achieve sustainable growth, I believe it is important to create a future vision of what we are aiming for from a more long-term perspective than ever before, and to consider what we should do now by backcasting from our ideal future.
I believe that sustainable growth means becoming a company that continues to be needed by society by working earnestly to resolve social issues through our business operations.
To achieve this, we need to take the conventional concept of CSR (Corporate Social Responsibility) one step further and practice CSV (Creation of Shared Value) management that pursues both economic value and social value.
With this in mind, we announced the Toyota Boshoku group's Materiality in November 2020. Based on our management philosophy system, which originates in the Principles of Toyoda, we have identified the key issues to be prioritized by Toyota Boshoku through our group's operations from among a variety of social issues, and have organized and clarified the approach we adopt to resolve them as our five aspects of materiality.
We will respond to calls for carbon neutrality, which is accelerating around the world, with the aim of minimizing our environmental impact as part of our materiality. We will also continue to strengthen our management foundation through digital transformation (DX).
It is our aim to link the realization of materiality to the enhancement of corporate value, and to be a company that continues to be needed by society. I believe you can continue to expect great things from the challenges being set by the Toyota Boshoku group.