Message from the President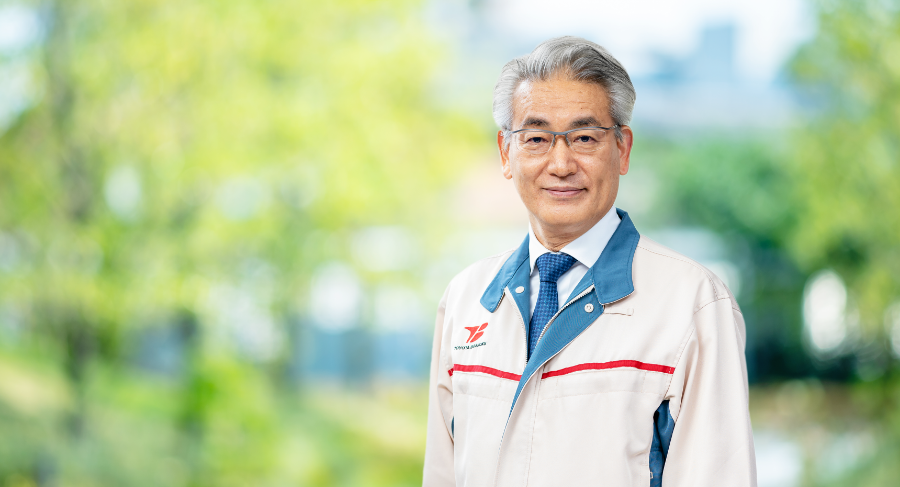 Aiming to enhance corporate value through
the realization of our materiality
The Toyota Boshoku group is accelerating its shift to CSV management based on the Principles of Toyoda, which clearly set out the founding spirit of our founder Sakichi Toyoda. In this process, we consider it essential to enhance social and economic value through our business activities; in other words, corporate growth while fulfilling our responsibility in harmony with society.
In 2020, we identified important issues which need to be prioritized among a variety of social issues, that we as Toyota Boshoku Group to resolve through our business operations. These issues have been organized and clarified as five materiality issues.
In November 2021, we announced our Sustainability Policy, which consists of the "Management Concept," "Materiality," and "The management structure we aim to become," along with our Human Rights Policy, which serves as a guideline for promoting initiatives to ensure respect for human rights. In addition to the Financial KPIs that measure economic value, which we formulated as part of our 2025 Mid-Term Business Plan, we have also established ESG KPIs, which are non-financial KPIs for measuring social value.
We continue to promote initiatives from environmental, social, and governance perspectives, including initiatives to achieve carbon neutrality, to create a workplace where a diversity of human resources can continue to work together, and to maintain and strengthen our governance structure.
It is our aim to link the realization of materiality to the enhancement of corporate value, and to be a company that continues to be needed by society. Please continue to put your trust in the future initiatives of the Toyota Boshoku group.