Automobile Seats
Seats
Functional parts for seats
Seats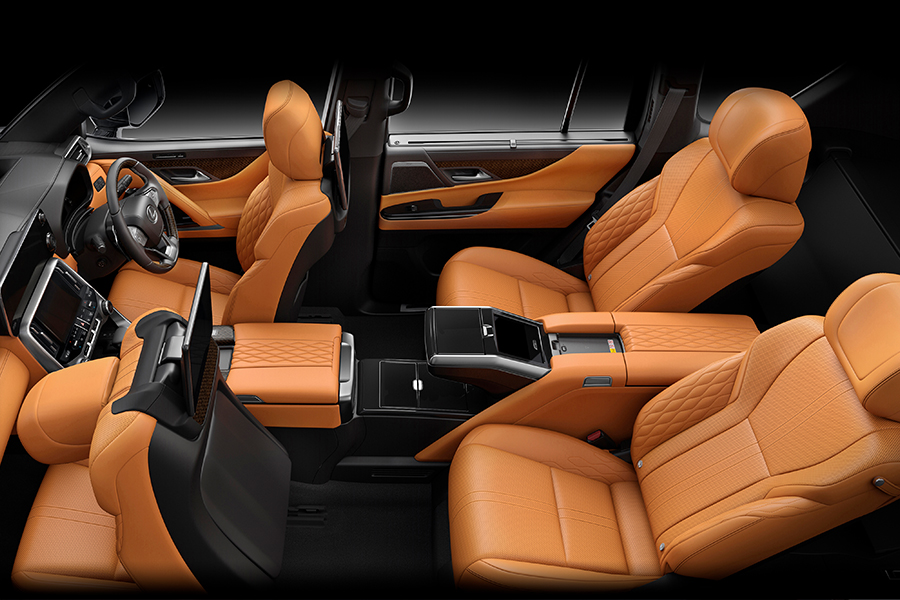 Our development process is founded in human factors and ergonomics, enabling seats with form and structure designed to support a comfortable driving posture, adapt to the variations in users' bodies, and prevent tiredness and discomfort, even on long drives.
From the Lexus LS to the Toyota Yaris, we develop a large variety of functional parts designed to meet the requirements of a wide range of vehicles.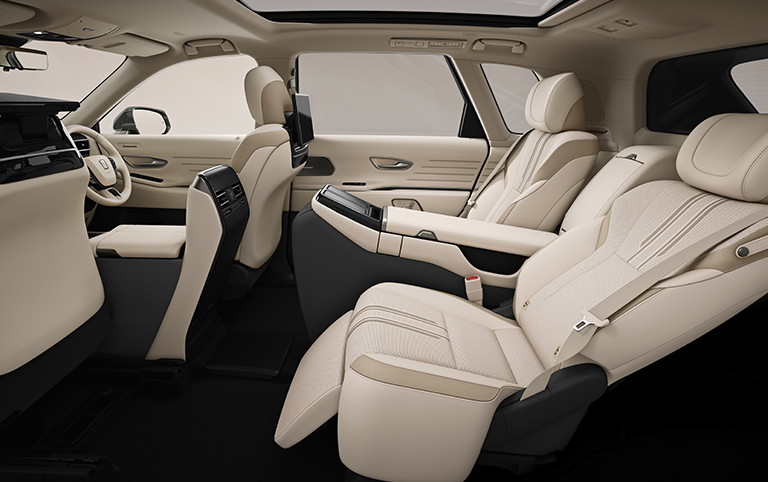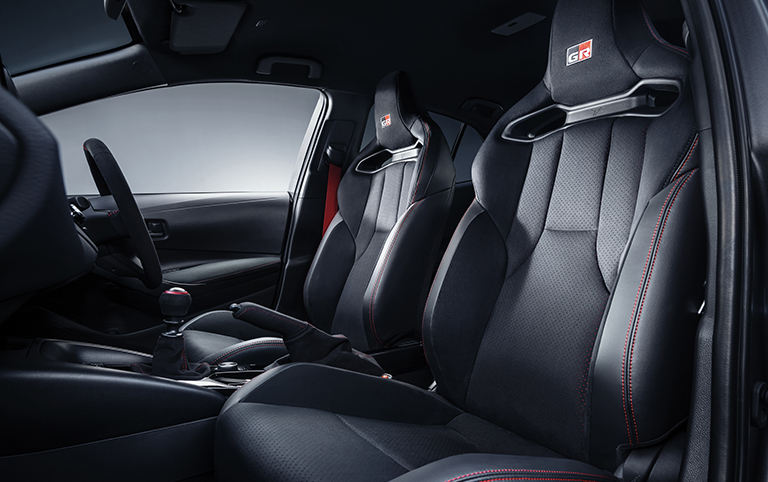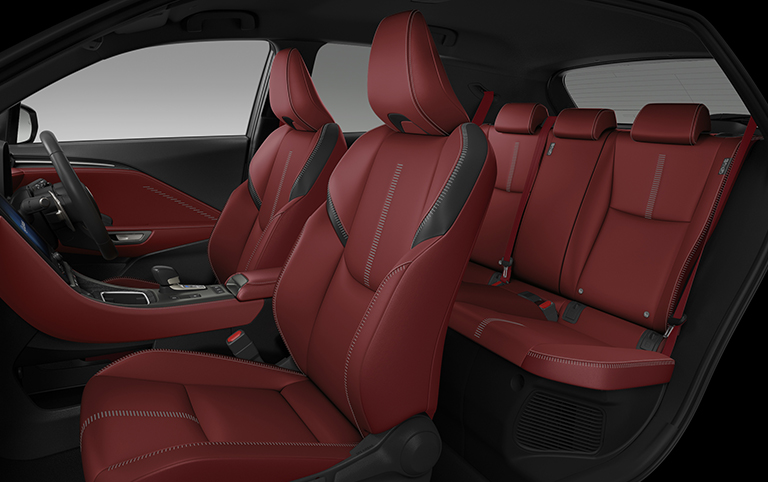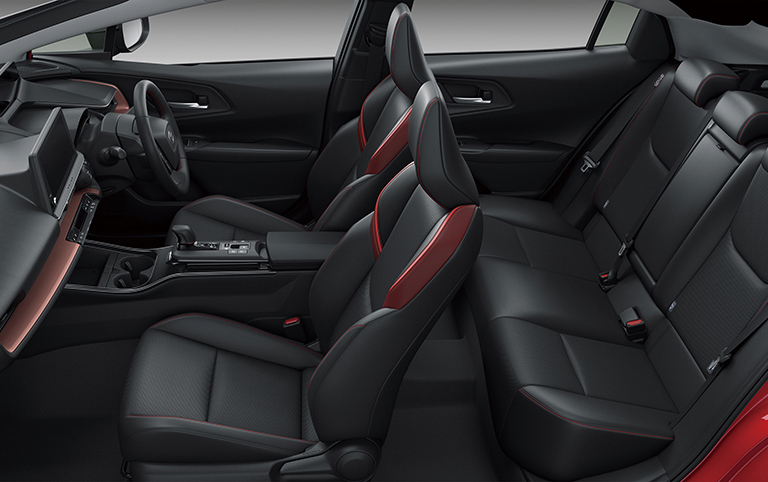 One-motor power seats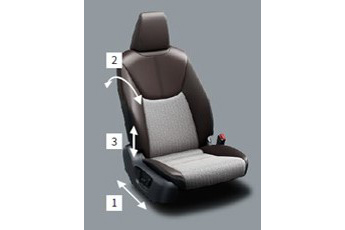 A seat that allows seat adjustments via simple operation of a one-motion switch, while consolidating the multiple motors used for these adjustment functions down to a single motor.
Compared to conventional products, the one-motor power seat's optimized components and lower weight means it can be equipped in compact cars. It has been highly rated for this, and was awarded the Technological Development Award at the 71st Society of Automotive Engineers of Japan Awards.
Easy return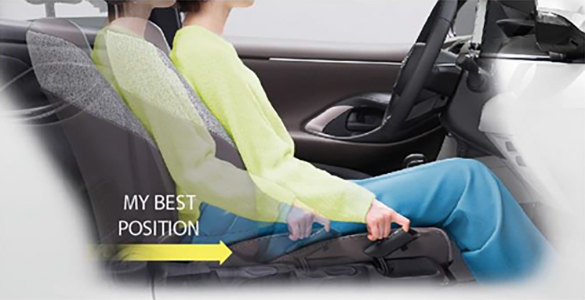 A function that allows preferred seating positions to be saved through use of a seat slide lever at the foot of the seat, with use of a memory lever on the seat's side upon entering the car moving the seat back into a saved position.
It removes the hassle of readjusting the seat position every time one enters the car, especially for those with a smaller frame, providing for a more comfortable experience.
Seat ventilation system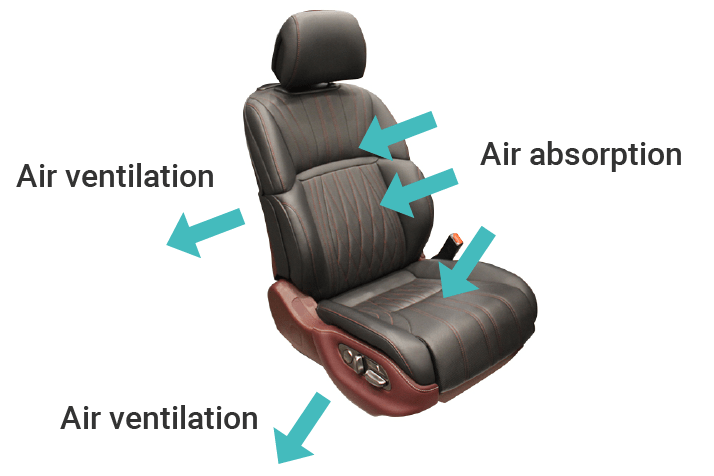 A ventilation system that prevents unpleasant stuffiness by absorbing air into the seat and seat back via a fan mounted inside the seat itself.
One available model automatically regulates the volume of air absorbed by the interior fan in coordination with the car's air conditioning system's settings, providing extra comfort in hot conditions.
Executive Lounge Seats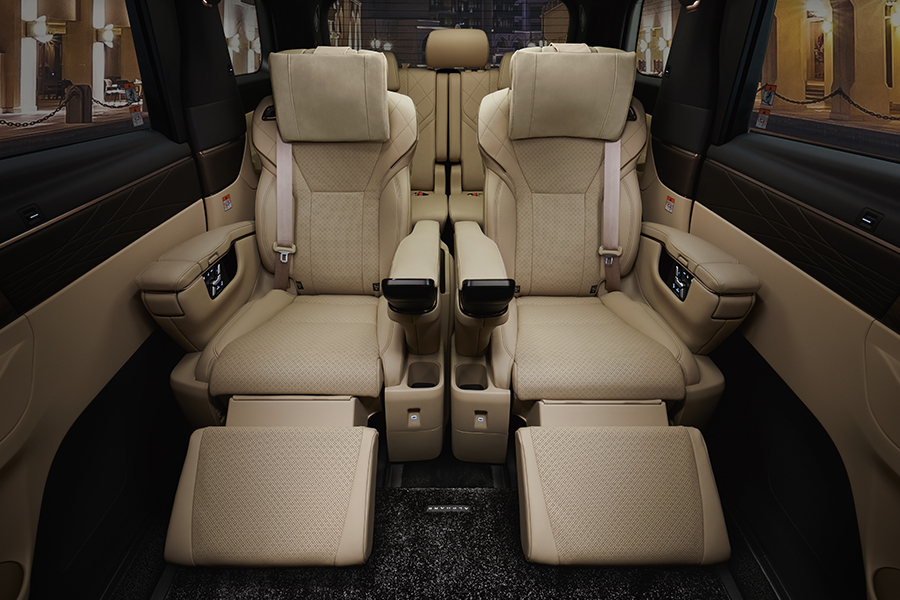 Executive lounge seats are single-person seats with armrests, as well as built-in storable cup holders and seat tables. These exceptionally comfortable seats also come equipped with automatic seat sliding, reclining, and footrest functionality.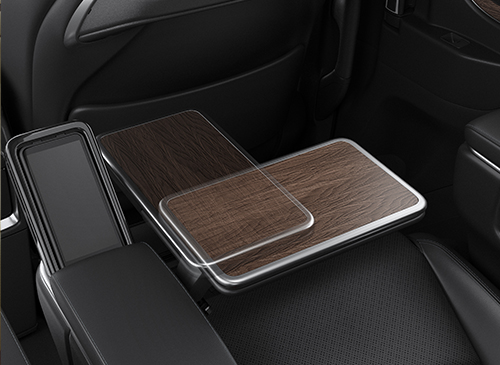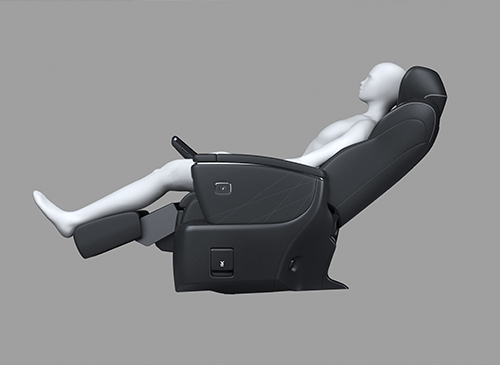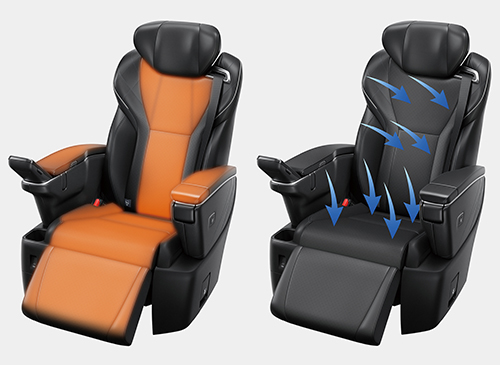 Sports Seats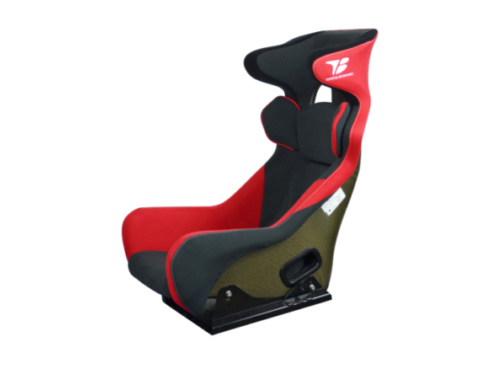 Carbon-fiber-reinforced polymer (CFRP) is used to maximize strength and rigidity via fiber orientation and also helps realize the utmost in weight saving. These sport seats have received an international seal of approval having cleared FIA* safety standards.
Fédération Internationale de l'Automobile
Seat Frames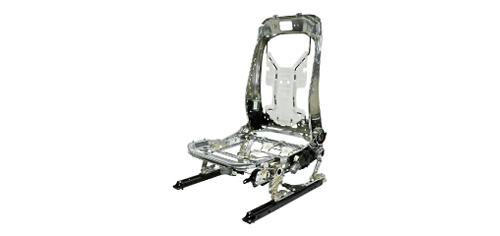 This seat frame was jointly developed by Toyota Motor Corporation, Aisin Seiki Co,. Ltd. (present: Aisin Corporation) and Shiroki Corporation.
Development sought to both reduce weight and improve strength through use of high tensile-strength steel sheets, as well as realize improved riding comfort through an optimized structure that helps support the body. Also provides safety performance via structural revisions which reduces whiplash at the time of impact.
Round Recliners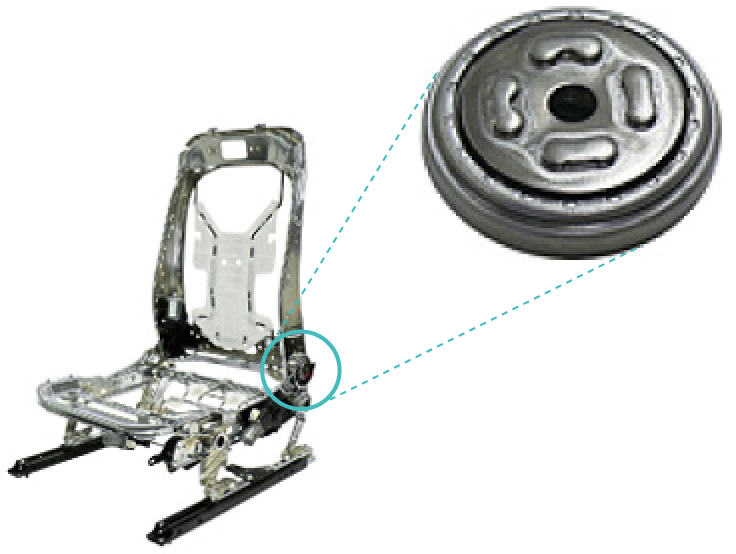 These components are part of the reclining mechanism that adjusts and maintains the angle of the seat back. We provide a lineup with various angle adjustments and operational ranges for use with any kind of seat. Additionally, our unique, precise pressing and processing technology is used to realize world-class productivity and yield rate.
Long Slide Rails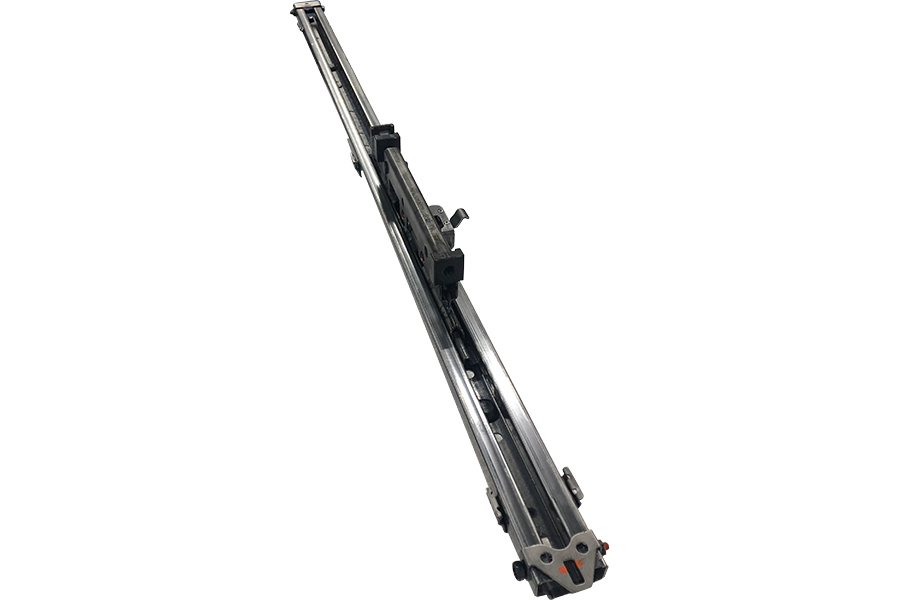 The long slide rail regulates the strength of the seat sliding operation. Compared to conventional products, it reduces the load when sliding a seat while taking a seat by 18%, and by 75% when sliding the middle row of seats forward to access a car's third row of seats, allowing for light and easy sliding of seats.