Form In Place Method
Realizing high-quality design, enhanced seat comfort and increased functionality
The foam in place method is a method whereby the sewn seat trim cover is first placed inside the pad mold, followed by injection of the urethane material into the mold and expansion of the form.
Thanks to this method's combining of cover and urethane into one, it is possible to provide an excellent fit by molding the shape to ensure the seat fits the contours of the body. Furthermore, our ability to mold sophisticated styling with great accuracy makes it possible to achieve shapes not yet seen before, allowing us to present truly quality design.
A Seat Combining Function and Design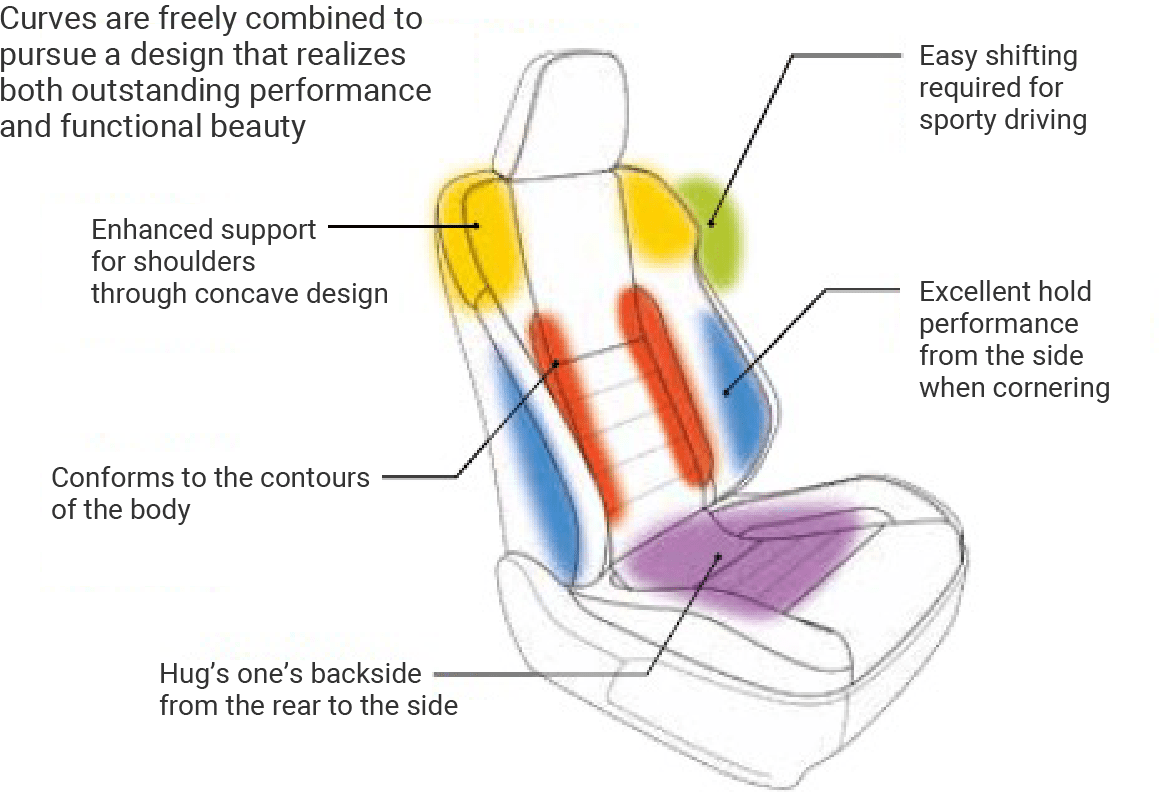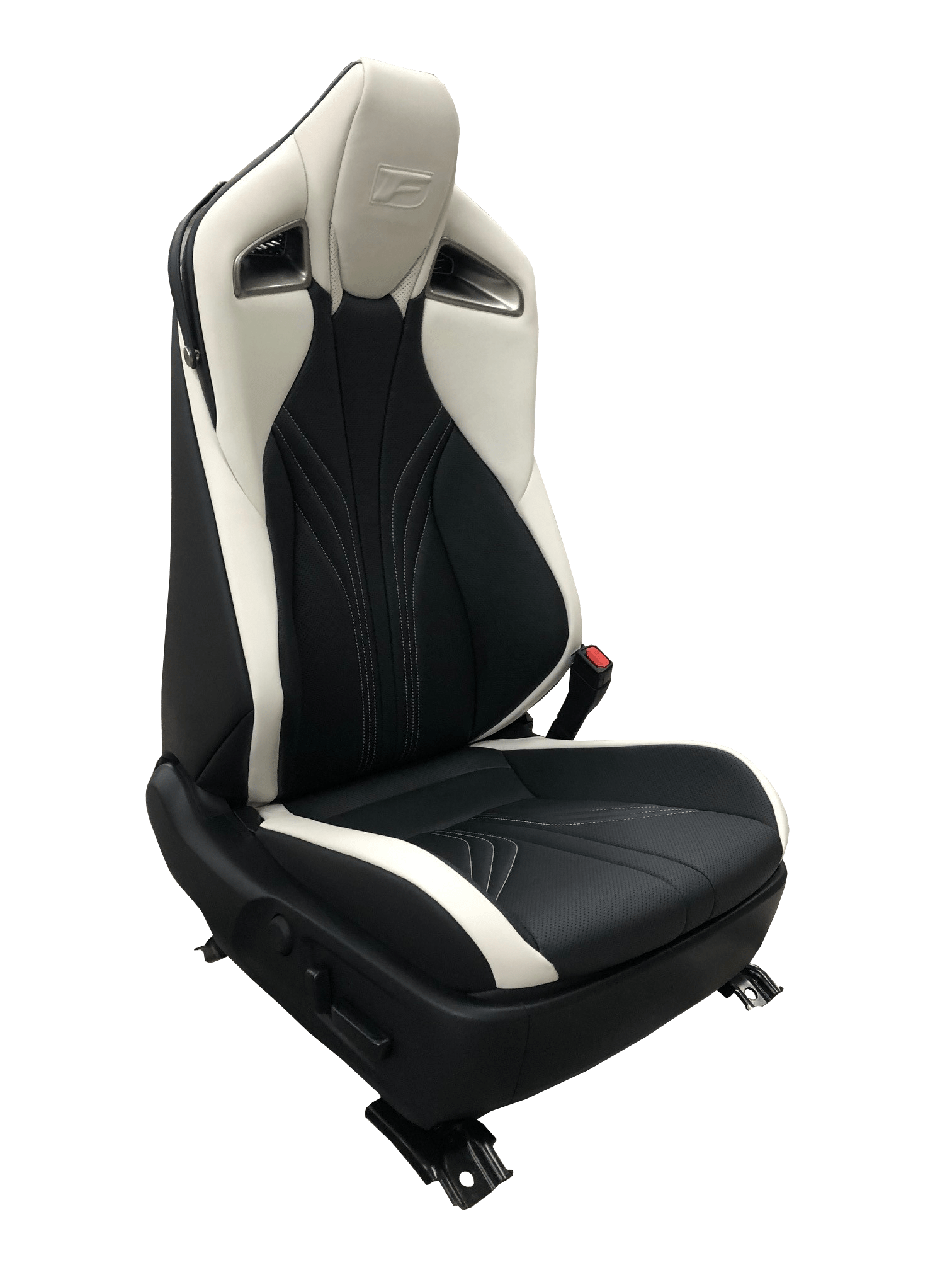 Foam In Place Method
Toyota Boshoku's Strengths
A key feature of seats made with this method is that they achieve the "pinnacle of functional beauty." This was made possible by various divisions that make up Toyota Boshoku's core strengths of R&D and MONOZUKURI working together as one to carry out repeated tests and research.
It is impossible to realize such functional beauty if there is even the slightest error, for example in the method that sets the trim cover to the mold or the amount of material introduced.
By capitalizing on MONOZUKURI expertise built up over many years of headrest and armrest component production using the Foam in Place Method, and making use of overseas technology, we were able to make this technological evolution possible.
With this method, the seat also includes an occupant detection system and seat ventilation system, which are world firsts. Moreover, this method can be used with fabric, synthetic leather and genuine leather to create a wide variety of desired shapes.
Lexus demands the highest quality, and our unique Foam in Place Method has been recognized and chosen by this brand. We plan to contribute to the creation of products that will lead the world through this unique method.