Plastic Parts for Internal Combustion Engine (ICE)
Air Induction Systems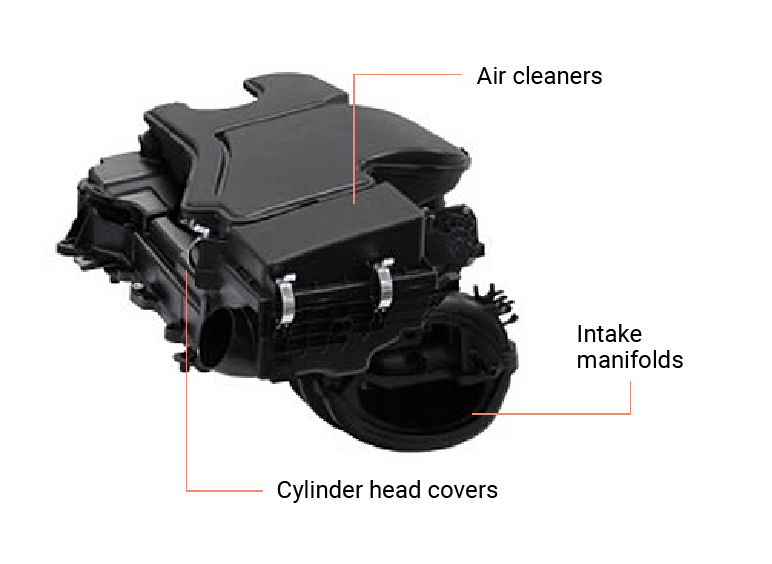 By developing engine intake parts such as the air cleaner, intake manifold and cylinder head cover as a single system, lighter weight and a compact design is realized while also contributing to improved engine performance.
Air Cleaners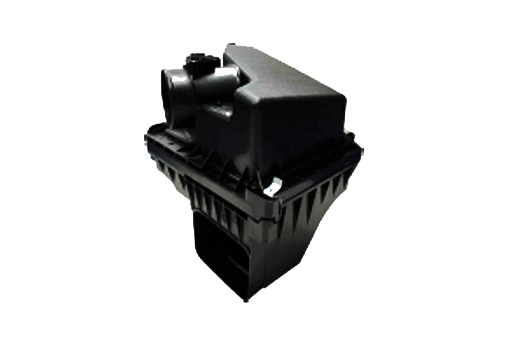 These remove dirt, dust and sand and other debris in the air that enter the engine.
The compact nature of high-performance air cleaners enables maximum use of limited space inside the engine room.
Intake Manifolds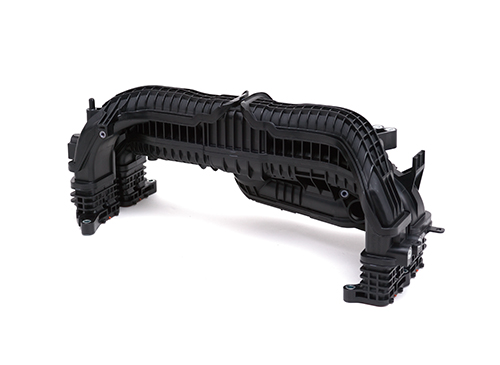 Air drawn in from the throttle is dispersed to each engine cylinder. The use of plastic helps realize considerable weight reduction and facilitate use in a wide range of engines, from straight engines to horizontally opposed engines.
Cylinder Head Covers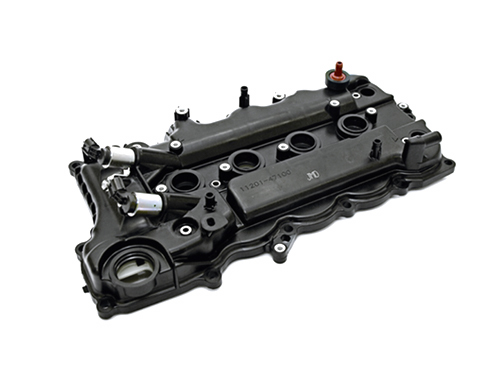 These cover the valve on top of the engine cylinder head and prevent engine oil and unburned gas from leaking. An aluminum OCV (Oil Control Valve) that optimizes the timing for opening and closing the valve for air intake and emission is insert molded into the cylinder head cover.
Oil Mist Separator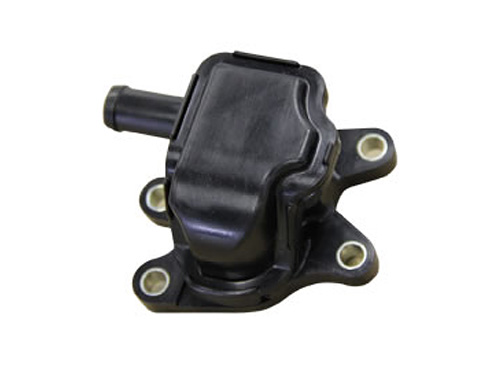 Created in response to growing demand for small turbo engines and diesel engines for fuel-efficient vehicles, our oil mist separator improves separation efficiency of engine oil mist. It makes a significant contribution to sustained engine performance and improved fuel efficiency.
Timing Chain Cover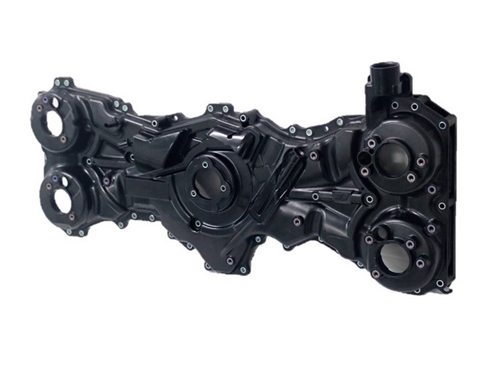 Conventional timing chain covers are commonly made of aluminum, with a necessity for precise measurement and high durability. Toyota Boshoku's plastic timing chain cover, however, is a large part, and was the world first of its kind to enter mass production thanks to Toyota Boshoku's sophisticated planning and production technology. Additionally, reduced weight contributes to an improvement in fuel consumption.