Others
Anti droplet partition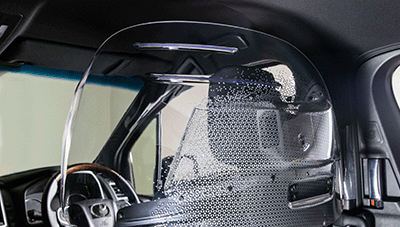 Toyota Boshoku has developed a partition that can be retrofitted to the driver's seat of vehicles as a splash shield in the passenger cabin.
The partition not only prevents the dispersion of droplets from the rear of the vehicle interior to the driver's seat, but also forms an air shield to control airflow and reduce the risk of droplet adhesion. A blower fan with a filter is also attached to the partition, which supplies clean air to the driver's seat.

Weets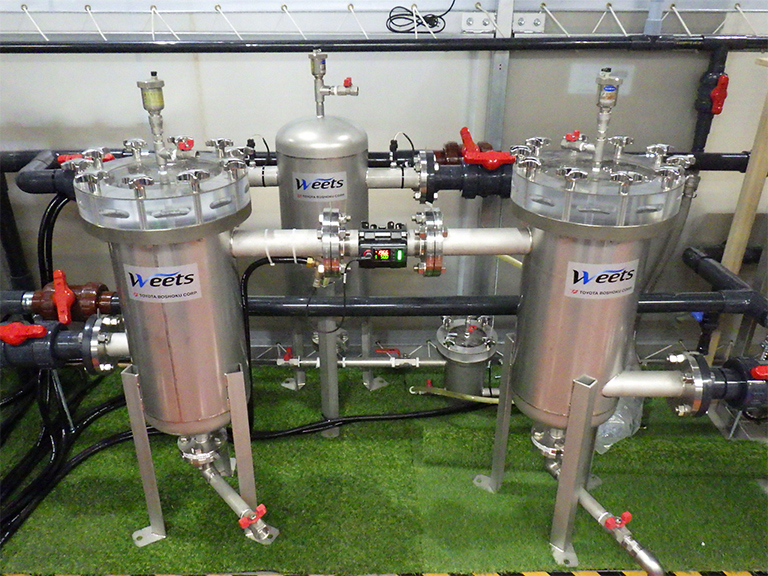 Toyota Boshoku's cooling and circulating water purification system Weets is a system for preventing buildup of scale in the water piping of molding machines, as well as removing scale that has already accumulated.
By circulating water treated with Toyota Boshoku-produced water conditioner scale is gradually stripped away, with particles of scale then removed from the water via a separator.
Additionally, further buildup of scale is prevented by periodic treatment with water conditioner.