Luggage Compartment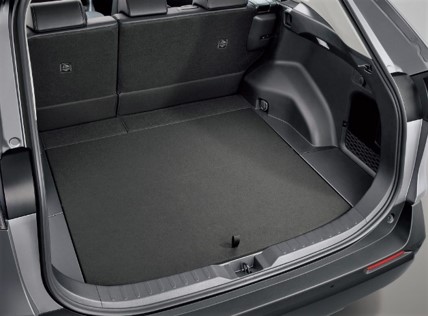 Including but not limited to loading luggage, a car's luggage compartment is used for many purposes, and requires functionality to meet its many uses.
Package Trays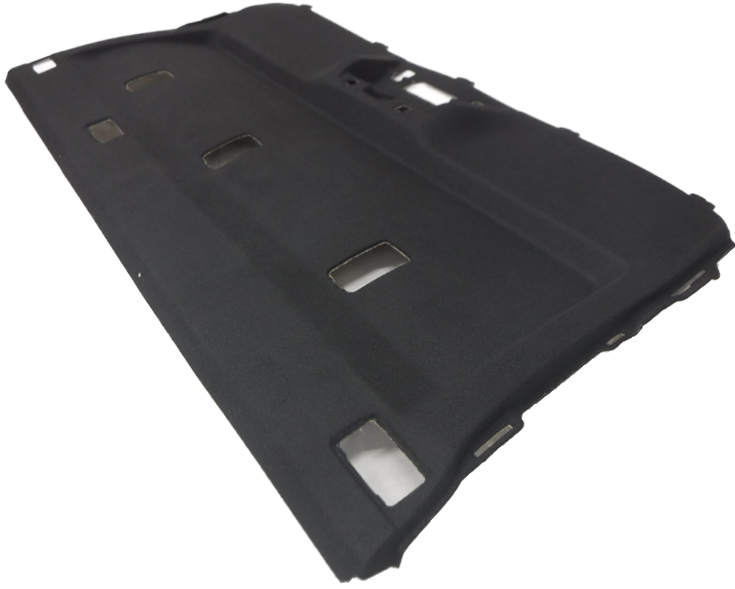 A tray that can be attached to the rear of a sedan's back seats. Can be used to place speakers, and also helps to reduce noise from the trunk. A selection of these products makes use of the eco-friendly, highly CO2-absorbing annual grass kenaf.
In hatchbacks the package tray is linked with the opening and closing mechanism of the rear door to prevent the package tray from becoming a hindrance when making use of the rear door.
Tonneau Covers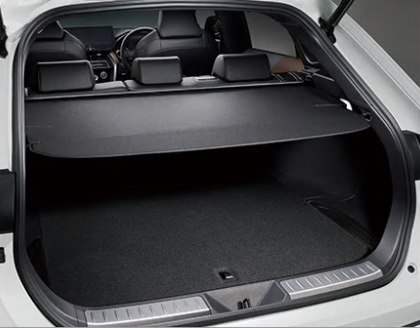 A cover for concealing the trunk in SUVs, station wagons, and other vehicles, which can help reduce theft from a customer's vehicle.
The cover can be pulled out or rolled up as the user sees fit.
Deck Boards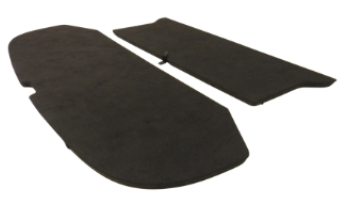 A board for flattening the floor of the luggage compartment, thus making it easier to use. It is extremely durable, and highly resistant to scratches that may be inflicted during loading of luggage.
Additionally, reduction in the board's weight, as well as the fitting of a convenient handle make opening and closing more convenient when making use of the space below the deck board.
A selection of these products makes use of the light, rigid and eco-friendly material kenaf.