Door Trims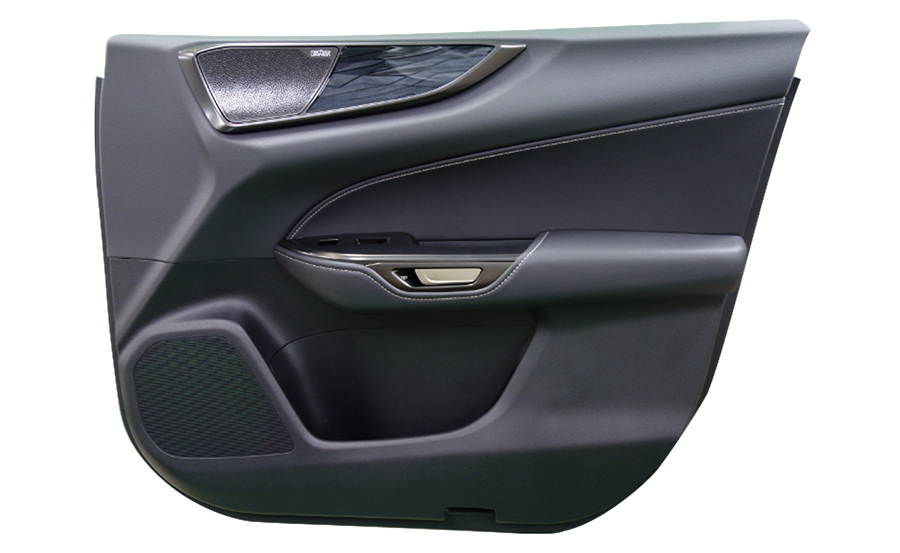 Next to the dashboard, the door trims are the interior parts that contain the most controls and decorative parts. As such, there is a necessity for balancing gap between parts, as well as an overall sense of unity between the numerous parts.
Simultaneous Pressing and Injection Molding Technology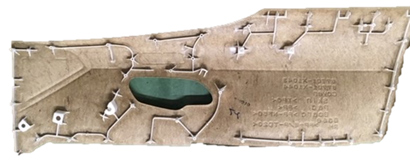 A technique where natural fiber base material and resin components are pressed simultaneously. Enables reduction in weight, as well as increased efficiency of production processes.
Expanded Kenaf Base Material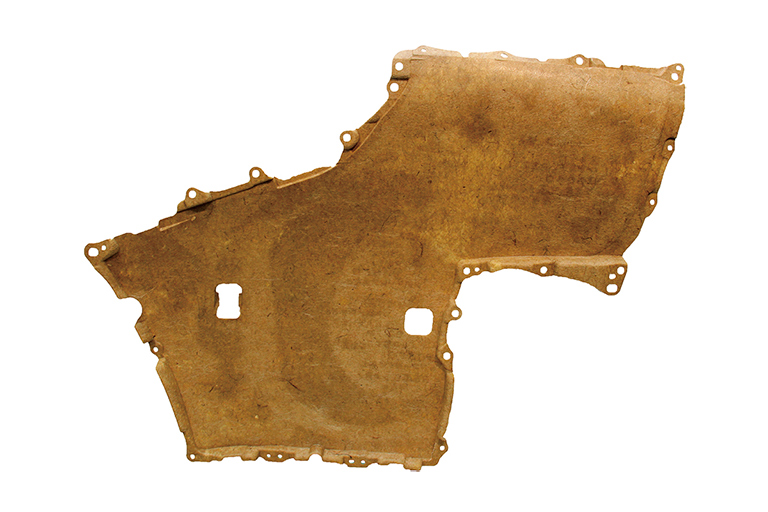 Door trim base material making use of the eco-friendly, highly CO2-absorbing annual grass kenaf.
Reductions in the weight of vehicle parts contributes to an overall reduction in CO2 emissions over the product's lifecycle.
Lightweight Molded Foam Door Trim with High Impact Resistance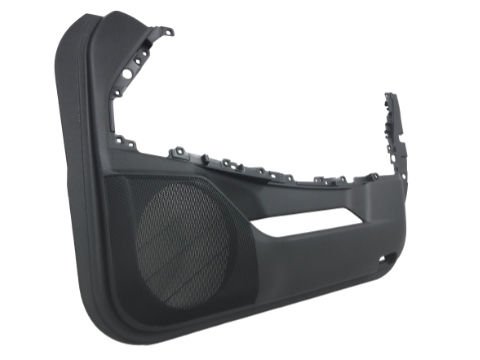 This door trim utilizes Toyota Boshoku's high impact-resistant plastic, a plastic material featuring world-class impact resistance. Our foam molding technologies enable us to create a door trim that reduces weight by approximately 20% compared to conventional base materials while maintaining high impact resistance.
Door Illumination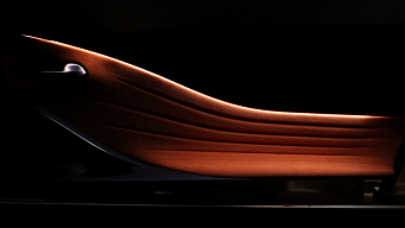 Ambient illumination fitted along the form of the door trims. Illumination of the curved form of the trims gives rise to subtle shadowing, which produces an elegant atmosphere and a feeling of luxury.