Door Trims
The Lightweight Molded Form Door Trim with High Impact Resistance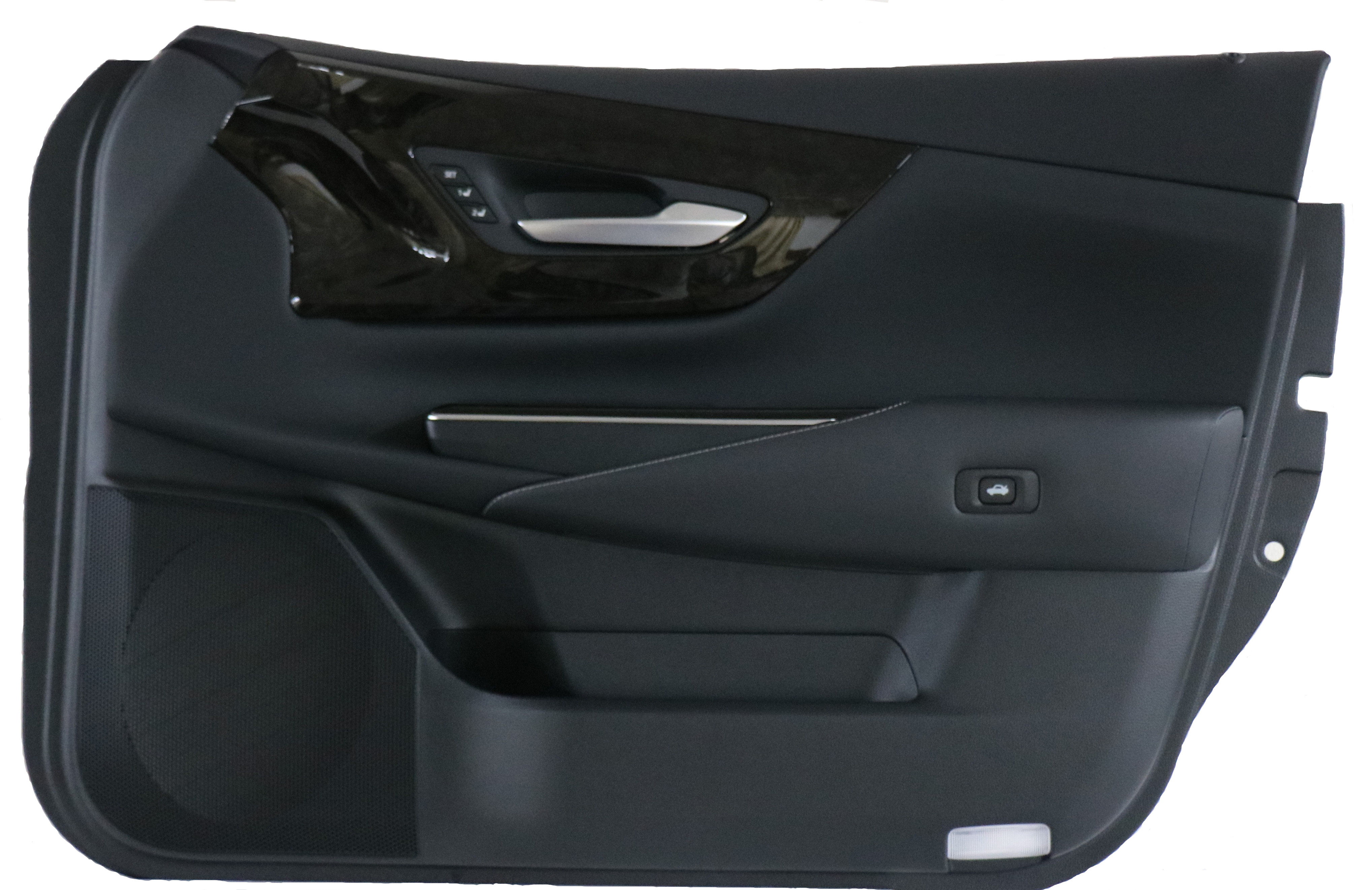 The door trim utilizes Toyota Boshoku's high impact-resistant plastic, a plastic material featuring world-class impact resistance. The company's form molding technologies enable door trim production which reduces weight by approximately 20% compared to conventional base materials while maintaining high impact resistance.
Toyota Boshoku named a 2020 Automotive News PACE Awards Finalist
High Impact Polymer Resin
Combining polyamide 11 (PA11), a 100% inedible plant-derived resin, and the petroleum-derived resin polypropylene (PP), the material is formed into a "salami structure" [Fig. 1] by controlling dispersion of the resins at the nanometer level, resulting in a plastic with approximately ten times the impact strength of PP [Fig. 2].
High Impact Polymer Resin Jointly Developed by Toyota Boshoku and Toyota Central R&D Labs., Inc. Wins "2019 R&D 100 Award"