Proving Ground
For products with comfort, safety and reassurance
Toyota Boshoku's proving ground is a facility for practical driver-led test driving of cars, with the aim of aiding in the development of highly appealing products.
The proving ground is complete with a 670m straight, as well as corners containing successions of high-speed curves and hairpin turns. The course also makes use of the natural topography for elevation changes, and replicates bad and uneven road conditions. Each month around 400 technical experts test various driving conditions to evaluate products and allow development with a hands-on understanding of our customers' perspectives.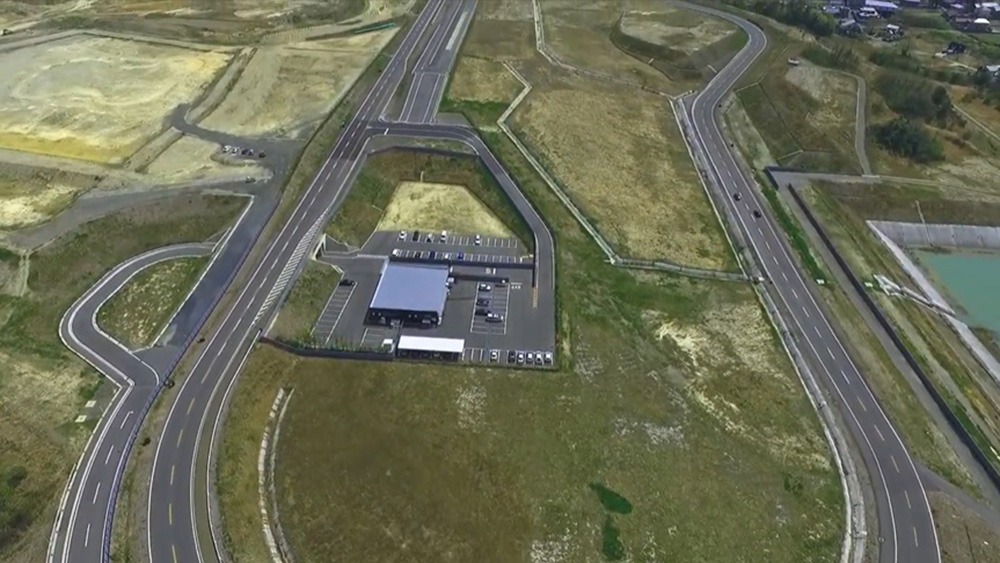 Location
: Tajimi, Gifu Prefecture (Toyota Boshoku's Sanage Plant 30 minutes by car from the Development Center)
Site area
: around 360,000㎡ (Test course area: around 140,000㎡)
Course summary
: - total length of track: 1,800m (including a 670m straight)
- a special track that reproduces a large variety of different road surfaces
Entered use
: April 2015
Proving Ground Explanatory Video
Toyota Boshoku's Strengths
We engage in development and production that places people at its center. Through practical driver-led test driving of cars on our proving ground, we will be able to offer an even higher level of products that surpass our customers' expectations.
Helping Change the World
We aim to produce the best possible products for our customers. By letting us evaluate and develop products with a hands-on understanding of our customer's perspectives, our proving ground aids in our goal of developing products with comfort, safety and reassurance, such as seats and car interiors, as well as high-efficiency filters and powertrain components.