Social Contribution
Basic Stance
Based on our Corporate Philosophy of "the company will promote corporate growth while fulfilling the following responsibilities as a good corporate citizen," we will contribute to the creation of a pleasant society as a member of the local community, while enhancing our social value through contributions toward social value.
Highlights of Initiatives in FY2022
Social contribution activities during the coronavirus pandemic
Despite facing restrictions on many of our social contribution activities due to the effects of the COVID-19 pandemic, we were able to engage in activities at sites around the world designed to prevent the spread of infection and reduce the load on local medical services.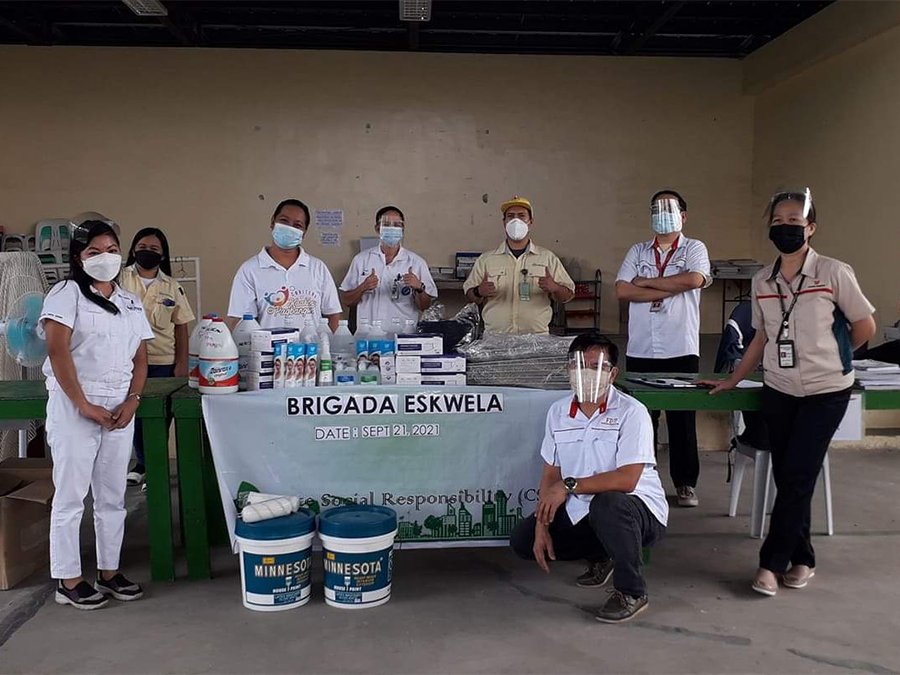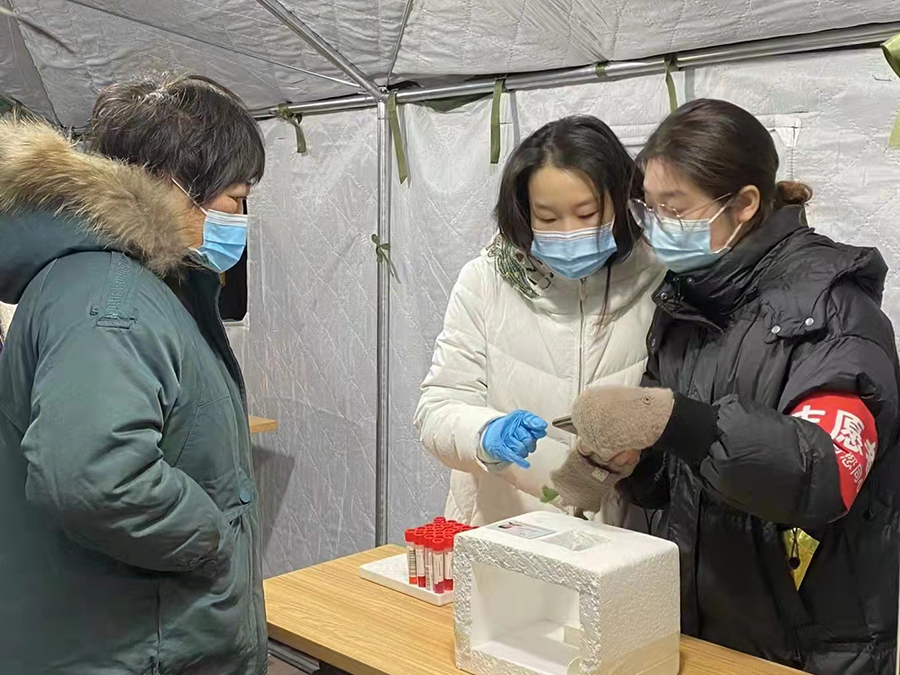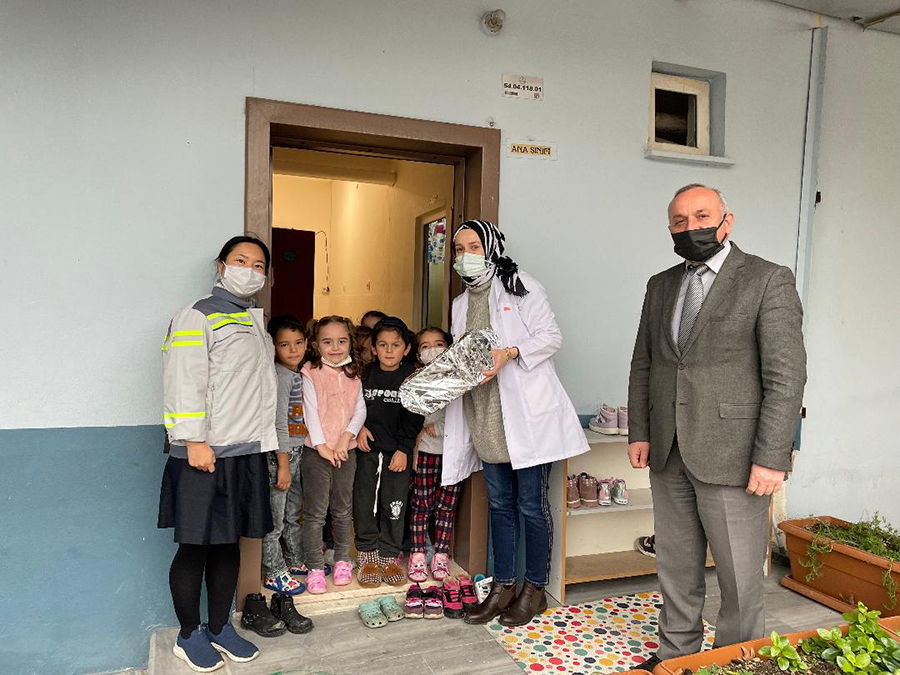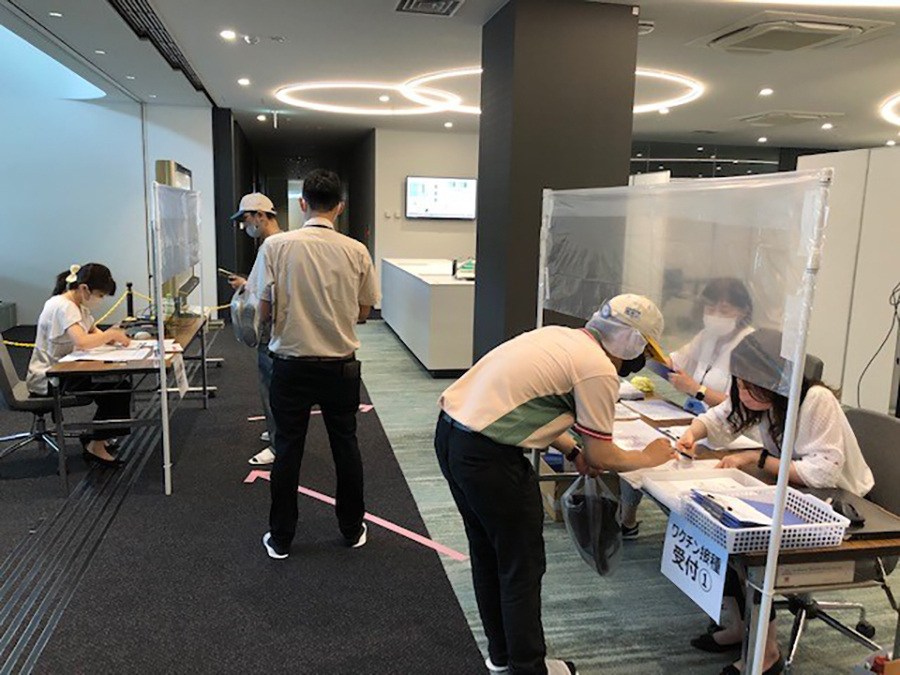 Four Core Areas of Our Social Contribution Activities
The Toyota Boshoku group strives to make a contribution to society, with active member participation as the driving force behind our activities in four core areas, namely activities with local communities, environmental activities, fostering youth through education, and contributing to disaster recovery assistance, aimed at meeting the expectations of stakeholders.
Activities with Local Communities
We work to vitalize local economies with activities that contribute to the resolution of social issues.
Community crime prevention patrols:
Conducted continuously since 2000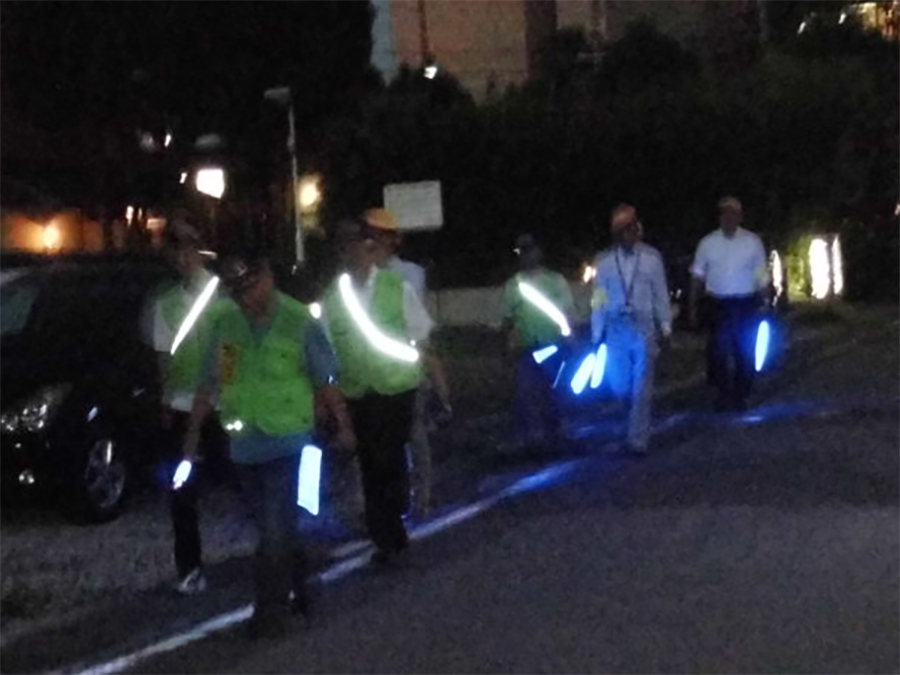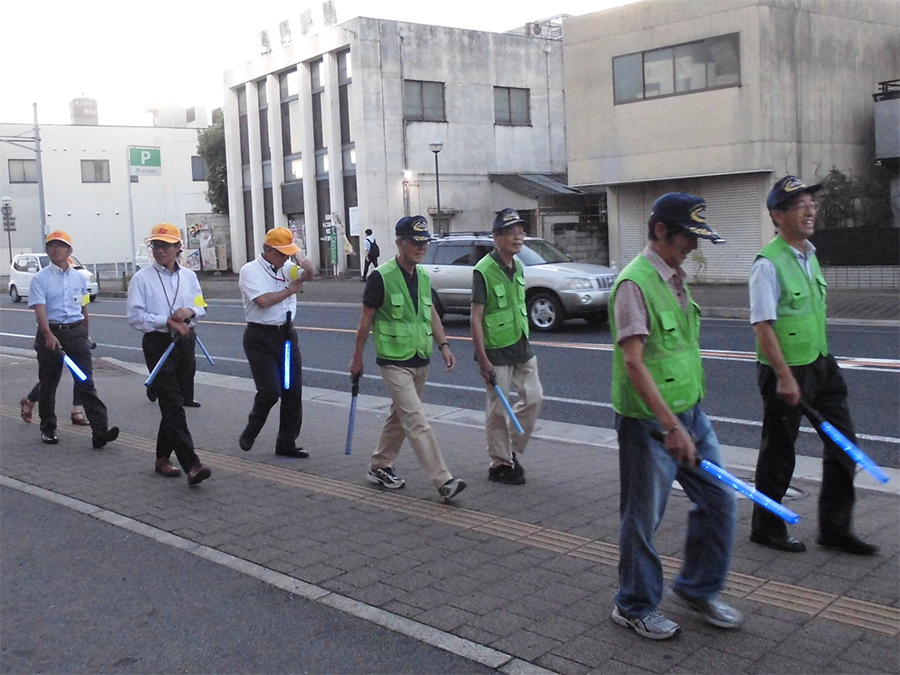 Community service activities such as grass mowing and picking up trash:
Conducted continuously since 2000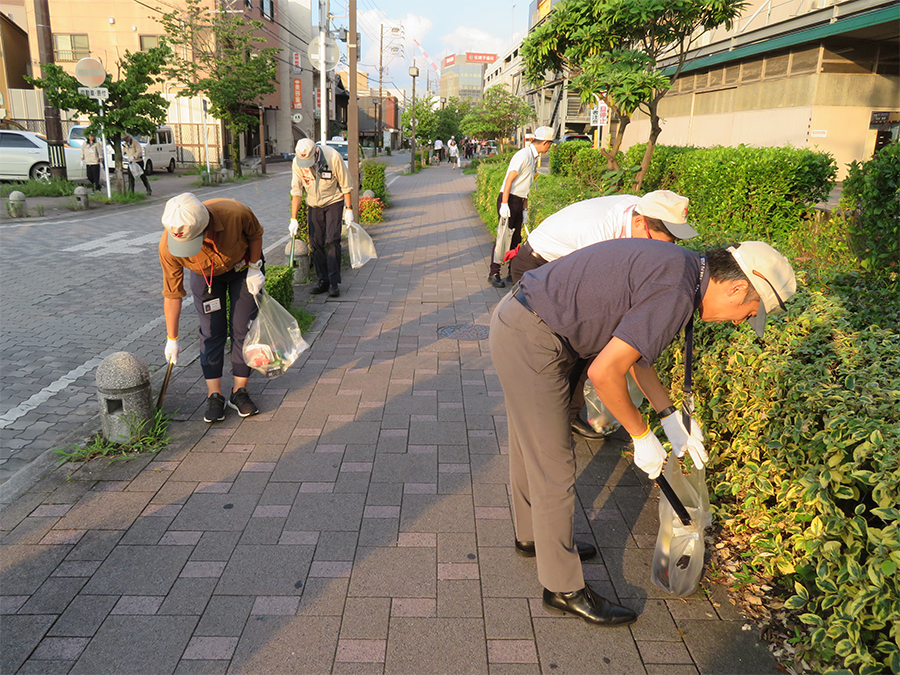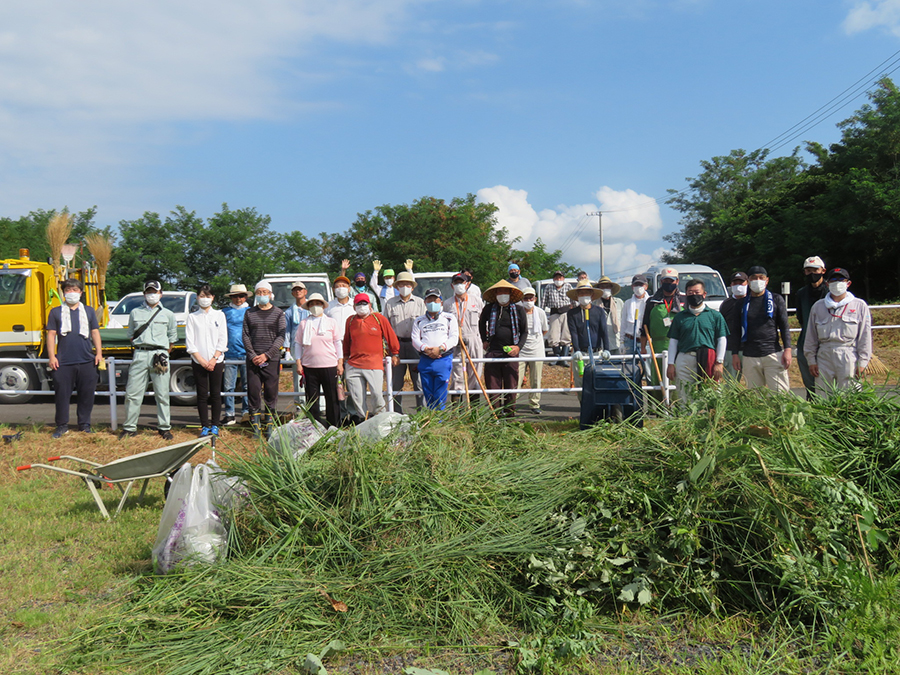 Mikkabi Program (exchange activities with people with Down's syndrome):
Conducted continuously since 2000
In cooperation with "Angel" (an association of children with Down's syndrome and other chromosomal disorders, and their parents), "Gakupro" (student volunteers), and the Toyota City Social Welfare Council, we hold cruises, barbecues, and karaoke contests with people with Down's syndrome to deepen exchanges. (Due to the effects of the COVID-19 pandemic, these activities could not take place in fiscal 2021 and 2022)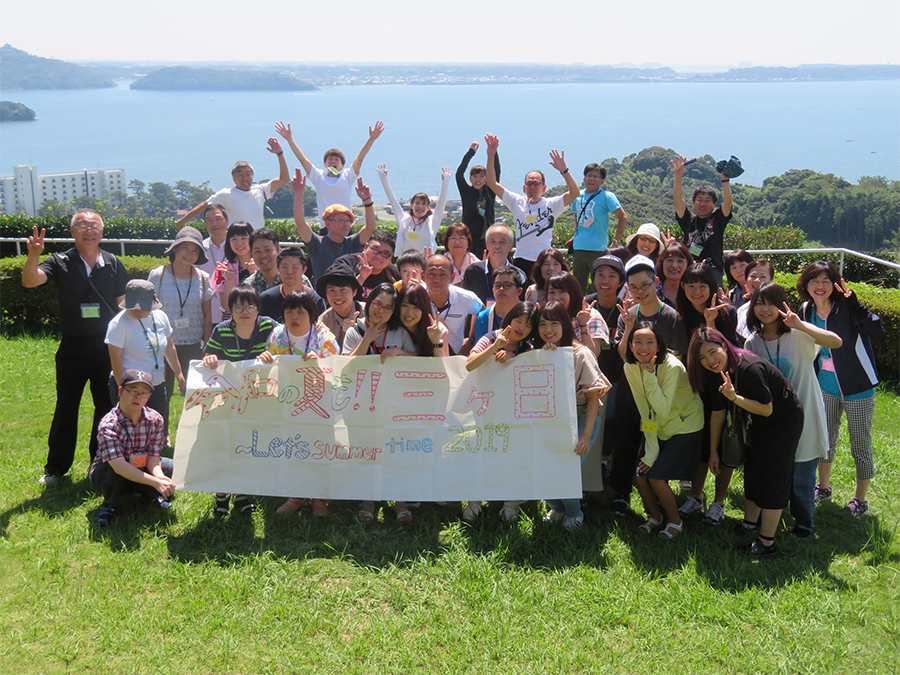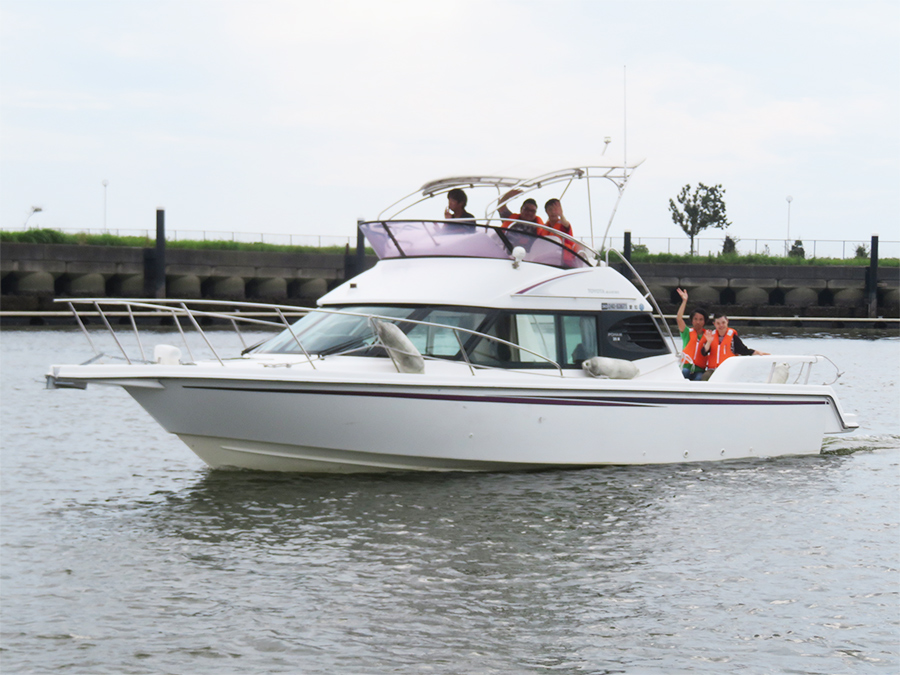 Relief clothing collection activities:
Conducted ad hoc since 2000
Out of a desire to help those suffering from clothing shortages around the world, we collect clothing and raise funds for shipping costs, and make donations to African, Middle Eastern and Asian countries through NPOs. (Due to the effects of the COVID-19 pandemic, these activities could not take place in fiscal 2021 and 2022)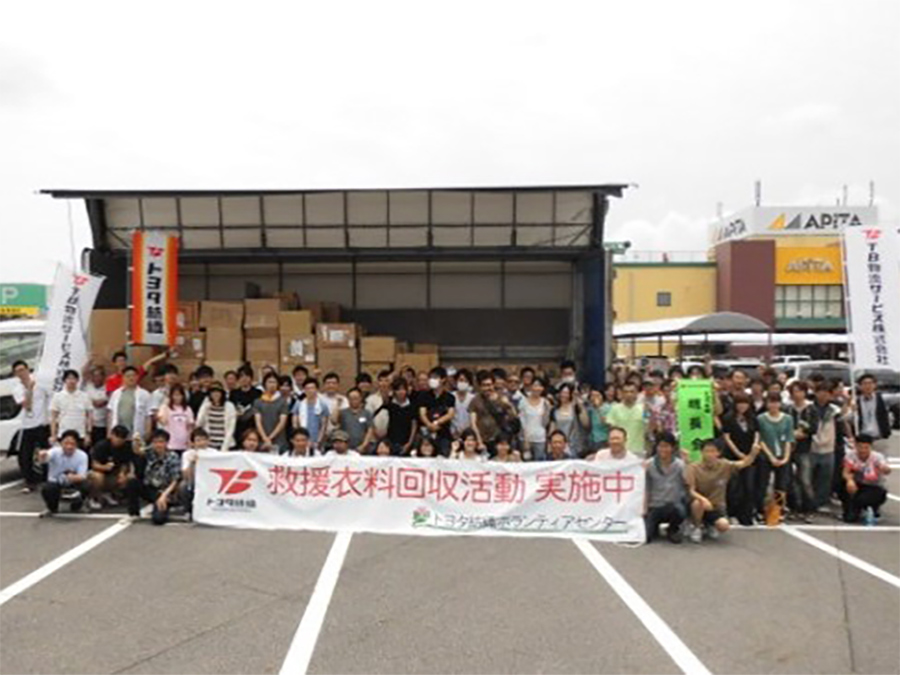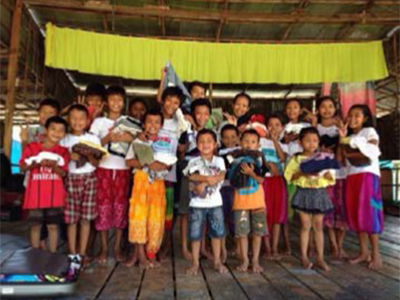 Donations to local community facilities
We donated to a new community facility built by an NGO in the US state of Indiana. The donation will support a laboratory space for younger generations to learn and study. (Toyota Boshoku Indiana)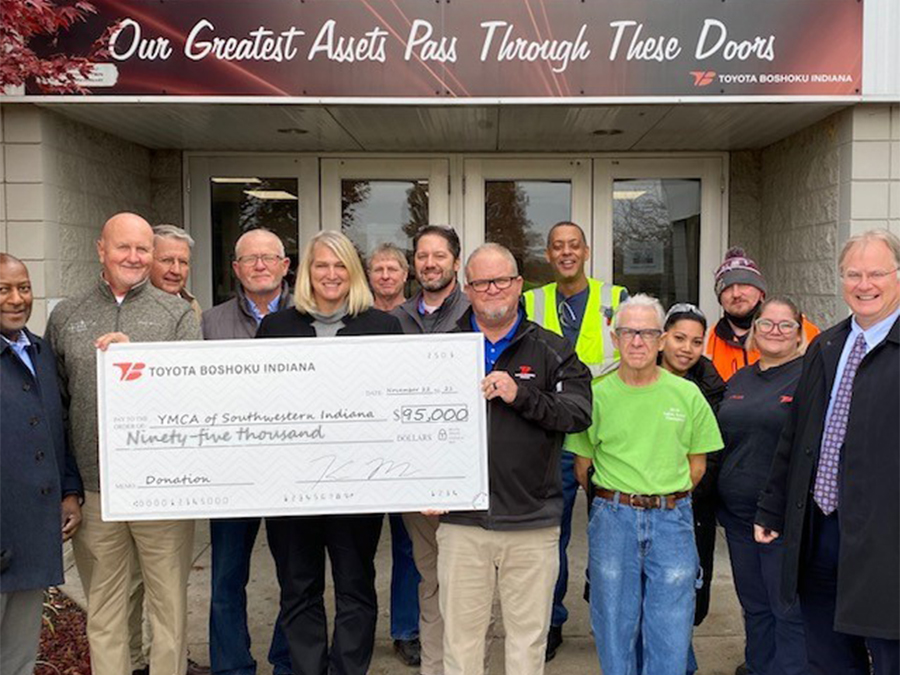 Food drives
In association with Toyota city, we ran a food drive to donate surplus household foodstuffs to welfare organizations and other important organizations. This drive provided assistance to people struggling to afford food, while simultaneously contributing to a reduction in food loss. (Toyota Boshoku)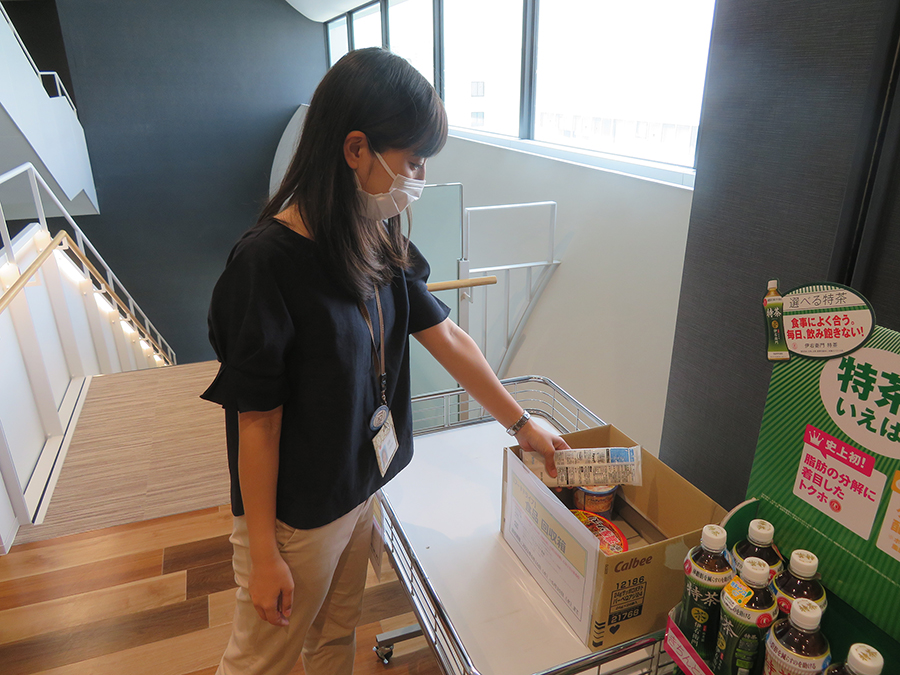 Blood donation events
Blood donation events are held at various Toyota Boshoku group sites on an annual basis.
In fiscal 2022, blood donation events were impacted by the COVID-19 pandemic in several ways, such as by ongoing workplace vaccinations and various measures designed to maintain social distance and prevent infection. However, despite these unusual circumstances, blood donation events were carried out by two Japanese plants. Kariya Plant: applicants: 57 people blood donors: 47 people
Oguchi Plant: applicants: 28 people blood donors: 24 people
Additionally, Toyota Boshoku Asia also carried out blood donation events in Thailand. 68 people participated, including company members and those from our business partners.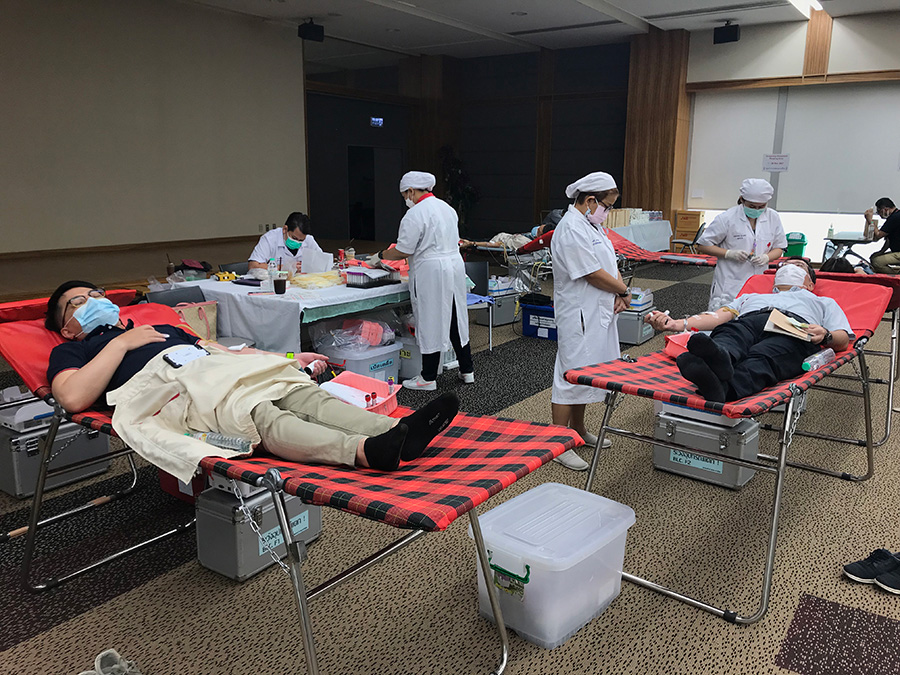 Environmental Preservation Activities
We contribute to environmental preservation by taking a serious approach to such issues as global warming and waste generation.
Forest maintenance activities in Kashimo, Gifu Prefecture:
Conducted continuously since 2008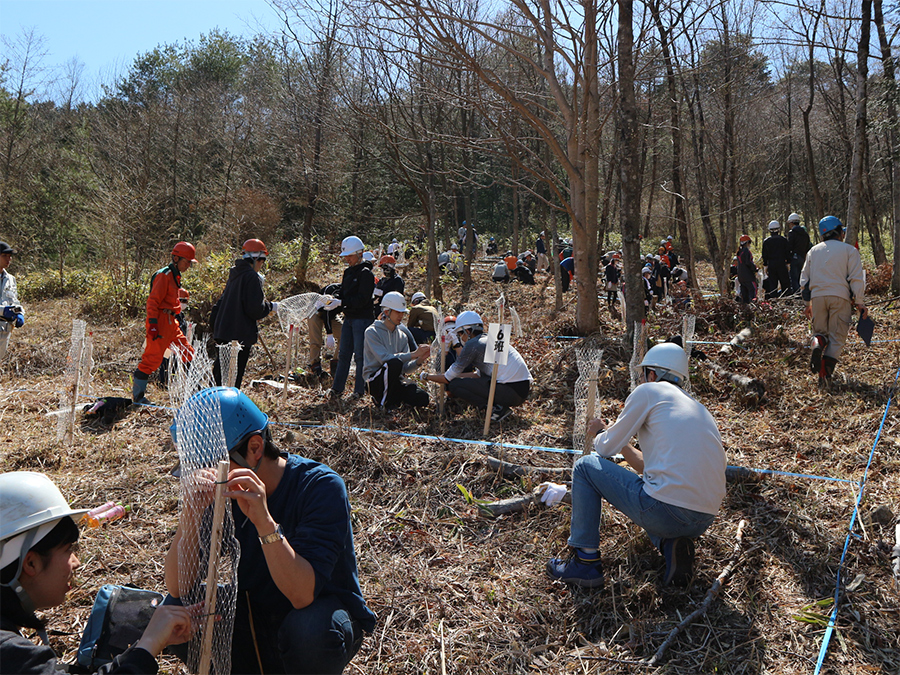 Ocean cleanup activities:
Conducted continuously since FY2008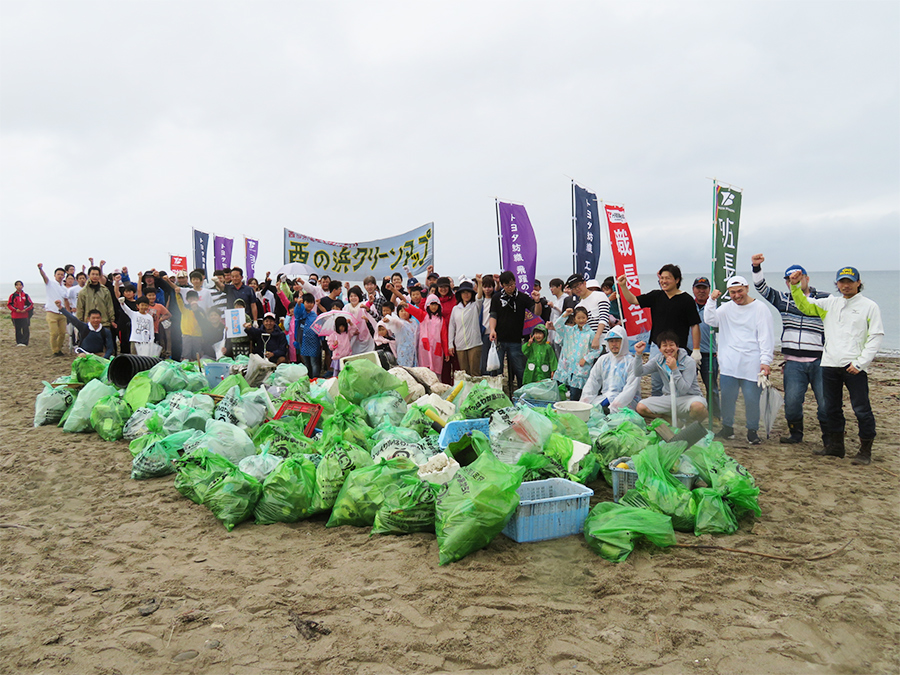 Fostering Youth through Education
We support the wholesome growth of young people who will lead the next generation.
Activities of the "Car Manufacturing Research Project" (formerly the "Why Manufacturing? Project"):
Continuous participation since FY2005
We are participating in the "Car Manufacturing Research Project" sponsored by Toyota City to teach children the joy of manufacturing.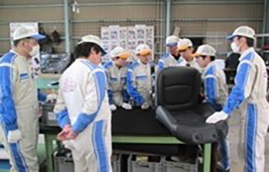 Craft class using wood from forest thinnings:
Conducted continuously since 2011
We provide craft classes for children in special needs schools in Kariya City using forest thinnings collected from forestation activities carried out in Kashimo, Gifu Prefecture.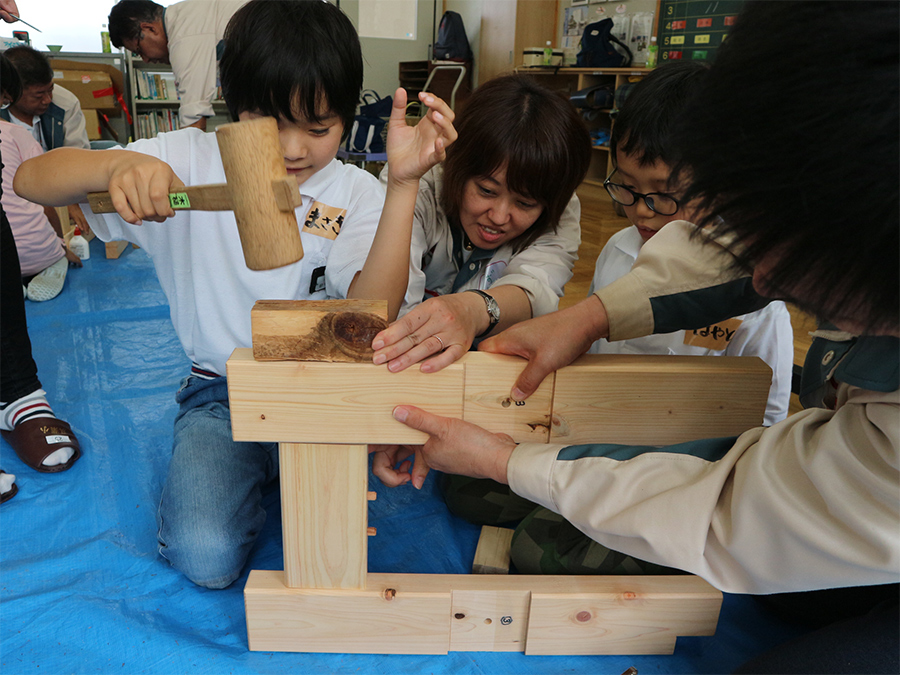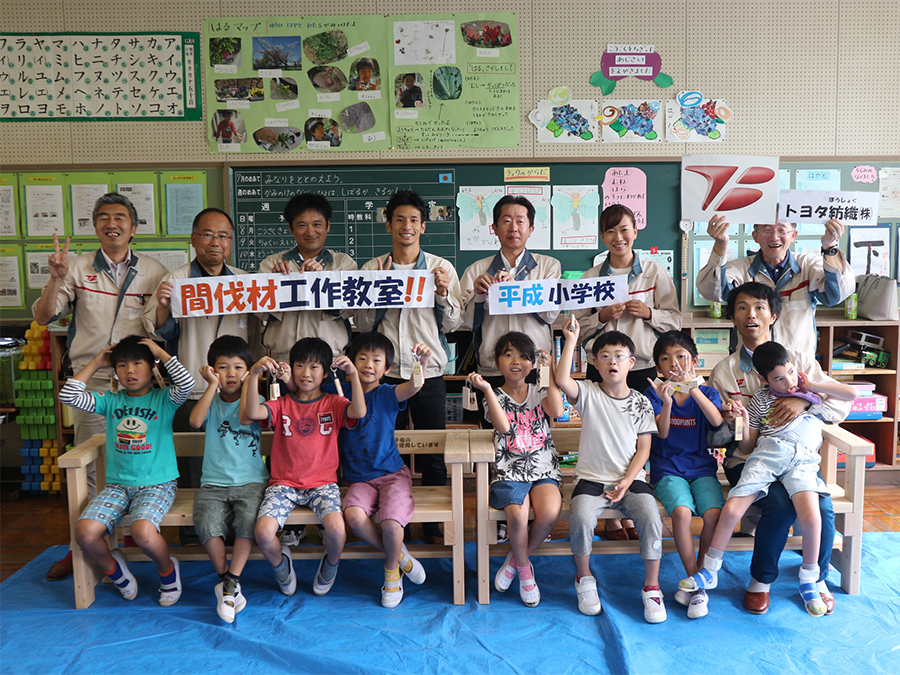 Kids basketball classes
Current and former players from the Toyota Boshoku Sunshine Rabbits (a team in the Women's Japan Basketball League) participate in Kariya city's Kids basketball classes as instructors, playing and practicing with local children.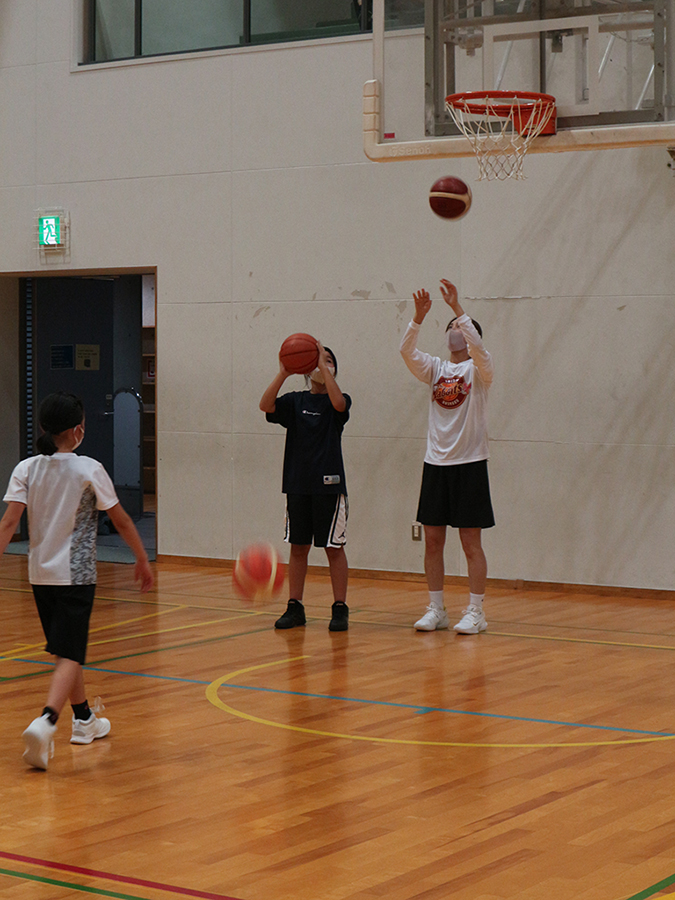 Strengthened club activities (Japanese-language only)
Contributing to Disaster Recovery Assistance
Since fiscal 2022, we have engaged in activities to support the recovery of areas affected by earthquakes, wind, floods and other disasters.
We are currently training company members to become disaster volunteer coordinators, and in the event of an emergency, we will provide human support by dispatching disaster volunteers and other personnel.