— Included in A-List for Water Security —
Kariya (JAPAN) – Toyota Boshoku Corporation has been selected as an A-List company in the Water Security category in a survey undertaken by CDP*1. CDP is one of the most trusted ratings organizations among investors that conducts surveys with the support of institutional investors.
The inclusion of Toyota Boshoku in water security A-Lists can be seen as reflecting a positive evaluation of our proactive initiatives in handling water.
Major Initiatives
・With the formulation of 2050 Environmental Vision, Toyota Boshoku set one of the challenges to use recycled water in production processes and eliminate all wastewater, and continues to meet annual targets and actively share information about its progress.
・Conserving both water and energy by developing a cooling and circulating water purification system for mold (Weets*2) by using proprietary filtration technology.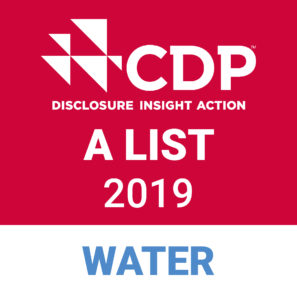 Toyota Boshoku group promotes global environmental conservation around the world. Efforts are geared towards minimizing our environmental impact with environmentally conscious development, design, production and distribution. Going forward, we will create clean and comfortable products and contribute to the realization of a sustainable society.
For more details on Toyota Boshoku group's environmental activities:

https://www.toyota-boshoku.com/global/csr/environment/
*1: CDP is an NPO established in the U.K. in 2000. It operates a global information disclosure system to assist investors, companies, municipalities, nations, and regions manage their environmental impact.
*2: It prevents and removes scaling that adheres to cooling water pipes for molds and dies.