Kariya (JAPAN) – Toyota Boshoku Corporation developed new seat mechanism components. These mechanism components are to be used in the second-row 4-way power seats for the Mazda CX-8 three-row crossover SUV that Mazda Motor Corporation released in October 2019.
The mechanism components enable automatic reclining and sliding adjustments of second-row seats. In addition, the feature includes a "power walking-in" mechanism that automatically tilts the seat back forward while sliding the seat forward, all with the press of a button, providing easier third-row seat entry and exit.
Toyota Boshoku has been promoting proposals to Mazda for seats and seat mechanism components with activities including establishment of a Hiroshima Marketing Office in October 2018, followed by a joint venture, TOYOTA BOSHOKU AKI USA, LLC*, established in Alabama (USA) in September 2019. This is the first product adopted for Mazda car seats.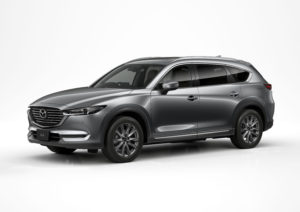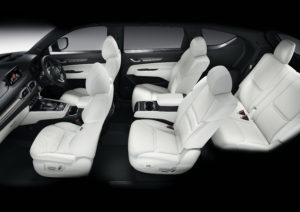 MAZDA CX-8 XD Exclusive Mode (Special Edition)
Photograph used with the permission of Mazda Motor Corporation; reproduction or reuse for any other purpose is prohibited.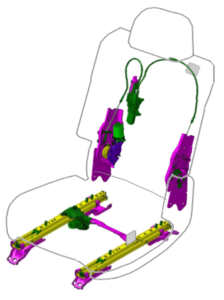 Seat mechanism components for which Toyota Boshoku
has received initial orders (colored portion).
*A joint venture between Toyota Boshoku America, Inc., which is the North & South America
Regional Management & Collaboration Hub of Toyota Boshoku, and AKI USA Corporation, which is
a US joint venture between Delta Kogyo Co., Ltd. and Toyo Seat Co., Ltd.