Toyota Boshoku named a 2020 Automotive News PACE Awards Finalist
Awards & Others
Kariya (JAPAN) - Toyota Boshoku Corporation was named a 2020 Automotive News PACE (Premier Automotive Suppliers' Contribution to Excellence) Awards finalist.
The Automotive News PACE Awards recognize superior innovation and technological advancement among automotive suppliers. Toyota Boshoku has been nominated for its "Lightweight Molded Form Door Trim with High Impact Resistance", which was adopted in the 2018 TOYOTA CROWN.
The door trim utilizes Toyota Boshoku's high impact-resistant plastic, a plastic material featuring world-class impact resistance. The company's form molding technologies enable door trim production which reduces weight by approximately 20% compared to conventional base materials while maintaining high impact resistance.
Award winners will be announced on March 23, 2020, in Detroit, Michigan, USA.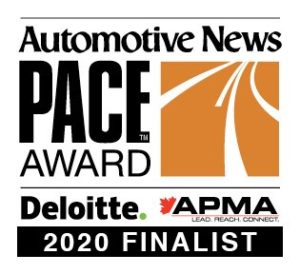 PACE Awards finalist logo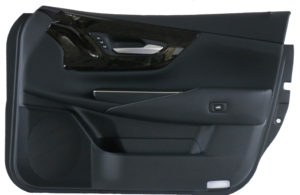 The Lightweight Molded Form Door Trim with High Impact Resistance