Others
Package Trays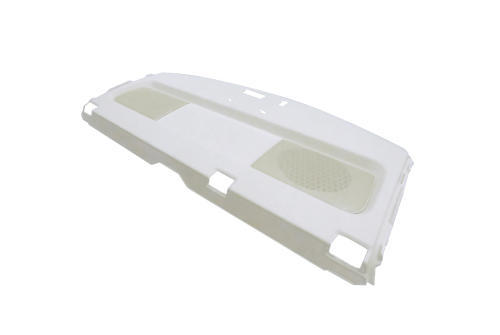 Package trays are located behind the rear seats of a sedan or Hatch-back Package trays for behind the rear seat.
Toyota Boshoku Asia can make 3 types of package tray (Injection, Kenaf and Wood Powder).
Toyota Boshoku Australia has the capability to produce both Resin type (injection moulded) and Kenaf type (low pressure molded).
Kenaf is a plant based product that is a renewal resource and provides an environmental friendly alternative that is also lite weight and strong.
Injection Molded Interior Parts