Interior Space Designed for MaaS
This space is designed to support different types of services from business to entertainment with a fully flexible seat arrangement and an array of necessary functions.
The virtual tour specification utilizes a transparent display to show AR (Augmented Reality) on the vehicle's windows and five-senses stimulation devices (incorporating sounds, vibrations and smells), providing a new entertainment experience that allows occupants to enjoy games, live performances, and other types of entertainment while on the move.
With systems such as monitoring occupants' temperatures before riding in a vehicle and a deep UV automatic sterilizing system when the vehicle is not in operation, Toyota Boshoku seek to offer the most advanced safe and secure vehicle interior space.
MORE
SHOPPING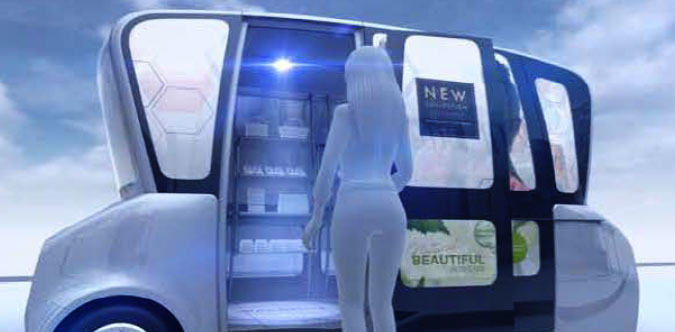 BUSINESS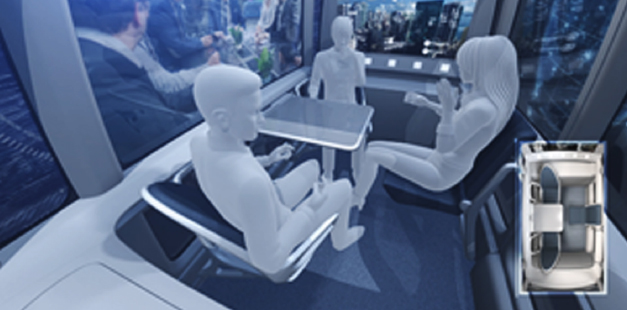 TOURISM ENTERTAINMENT(Auto Shanghai 2021 special edition)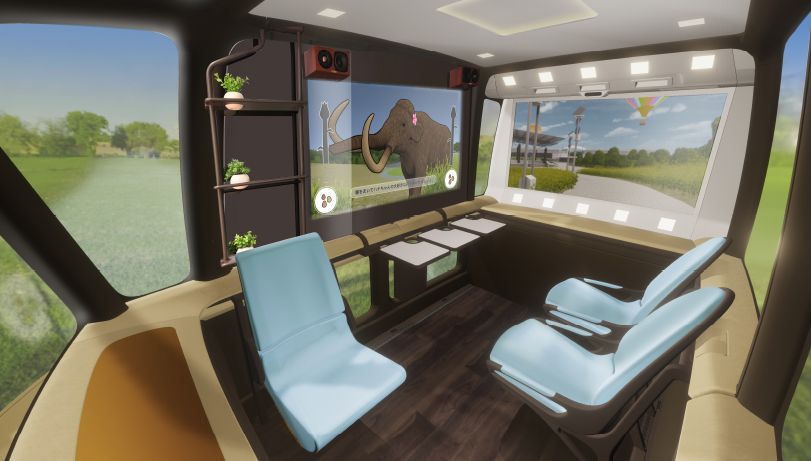 HEALTHCARE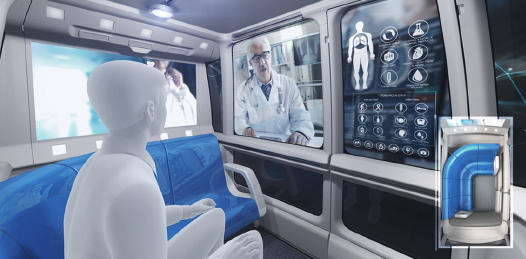 FOOD SERVICE