Overview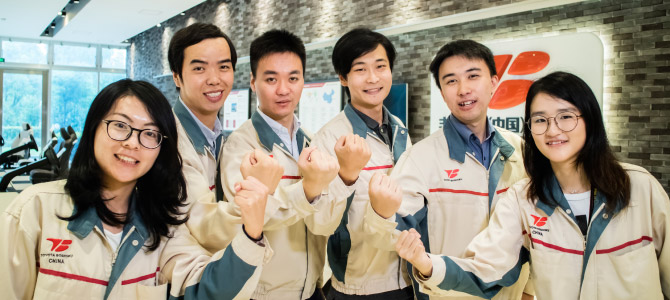 Toyota Boshoku group is a global, leading supplier and manufacturer of advanced automotive interior components. Founded in 1918 as the first Toyota group company, it now operates in Europe, Africa, Asia, Oceania, North and South America with approximately 46,000 employees.
Our Employees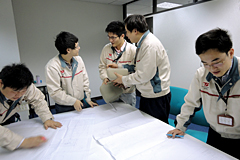 We have fully recognized the extreme importance of talent. Our current position comes from our excellent team of talent. We firmly believe that our future success will rely on our existing excellent employees.
Our employees have sound qualifications, being unfazed by challenges and difficulties, working hard and being bold in making innovations. They form our united, efficient, and professional team. They take the initiative to deal with demands from customers, provide satisfying solutions, and continuously create successes.
Employee Education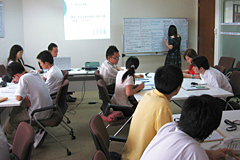 We tailor our diversified education schemes for employees at different levels.
New Comer Education: introduce the Company in respect of our fundamental policy and basic philosophy, etc., to newcomers and provide business related training to newcomers, in order to integrate the new comers into the Company as soon as possible.
Education on TB WAY, Settlement of Problems and Policy: provide training to employees at different levels according to our own education systems.
External Training: employ external trainers to provide various trainings for employees.
Contribute to Society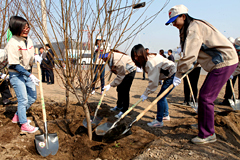 As an international company devoted to making contributions to society, we are willing to take the initiative to benefit society. While endeavoring to supply the high-quality products and services, we are enthusiastic about public benefit activities, and strive to become a good corporate citizen. We show our presence in the voluntary activities, like environmental cleaning, rummage sales, and caring for empty nesters and the aged, etc.
Opportunities for Growth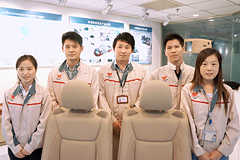 We believe that the Company's growth is followed after and promoted by employees' growth. We design the career development ladder and provide space for the individual development of our employees. Employees are encouraged to continuously accept challenges and granted study chances to exercise and improve their skills and abilities, thus realizing their own career development routine.
In addition, the ICT (Inter Company Transfer) scheme is available to give excellent young employees the opportunities to study and work in the head office in Japan. After returning home, these employees teach the knowledge, skills, and working methods they learned to other team members. In this way, while growing, they can lead the team to grow together.